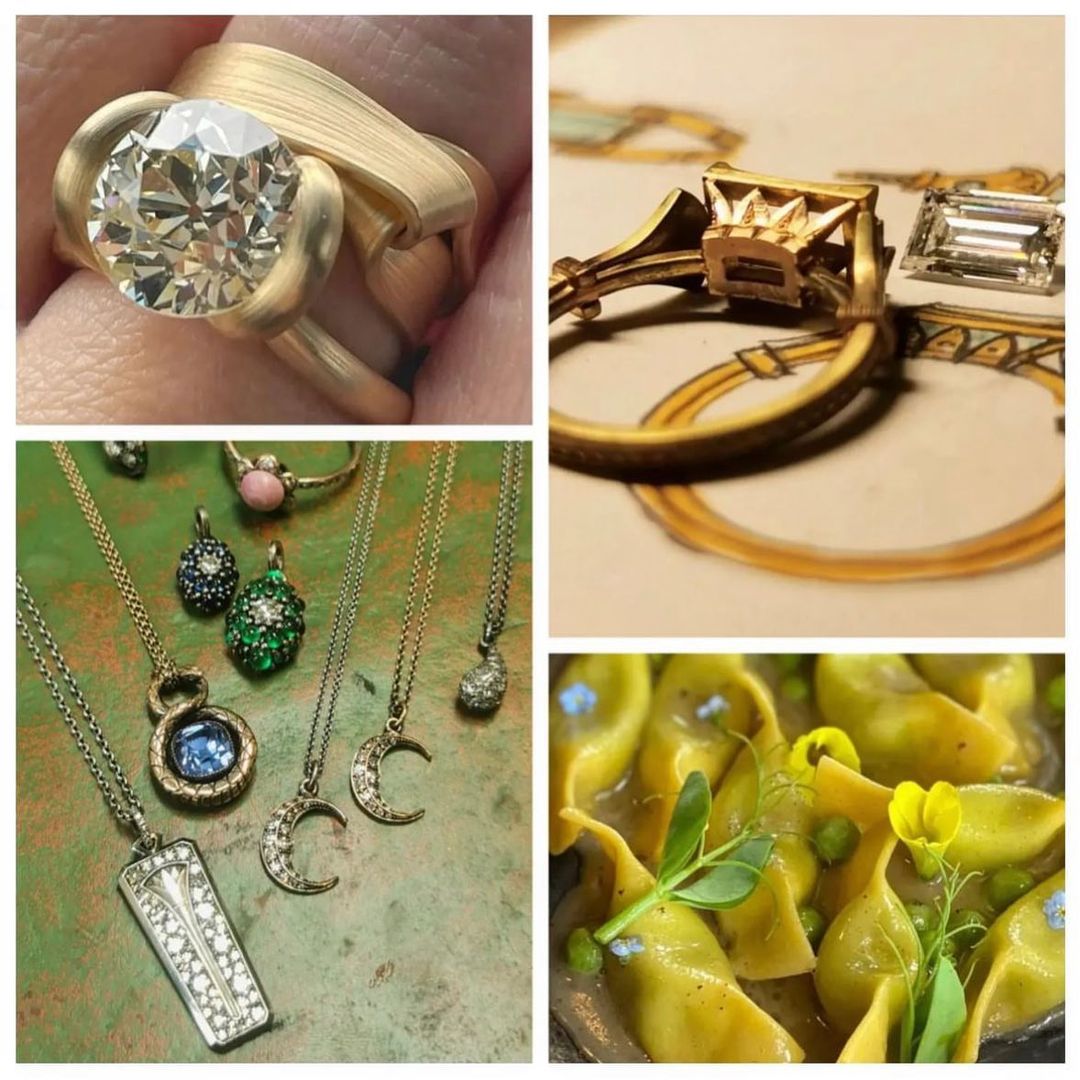 Posted on
---
On June 24th, we are thrilled to extend an exclusive invite to such an event. This private, invite-only gathering will provide an intimate experience for all gem and jewelry enthusiasts alike.
The event will take place at a private location from 3:00 pm to 9:00 pm.
A Night with Chris Ratcliff and his Chef Creations
The event will not only be an eye-opener for gem enthusiasts but a culinary delight. We are delighted to announce a collaboration with renowned Chef Chris Ratcliff. Known for his extraordinary dishes and thoughtful celebration of the season, Chef Chris will be preparing a special menu for our distinguished guests.
Indulge in the exquisite flavors of local and natural champagne and wine, Golden Osetra caviar, White Sturgeon caviar, and a menu designed and prepared by Chef Chris to enhance your gastronomic experience including yellowfin tuna and arriancini.
An Intimate Encounter with Gems and Antique Jewelry
The evening will give you the opportunity to peruse our curated collection of gems, antique and vintage jewelry, and watches. With each piece telling a unique story, you'll have the chance to explore and handle these precious objects at your leisure, much like the relaxed atmosphere of our previous events Gems and Cocktails.
Gem Trivia: Test Your Knowledge and Win Prizes
Adding a spark of fun to the night, we will host a gem-related trivia challenge. Test your knowledge on all things gem-related and have a chance to win exciting prizes.
Reserve Your Invite Today
Thoroughly enjoy the experience of looking and handling fine gems and diamonds, antique and modern heirloom jewelry, all while honoring our palate.
Get in touch with us today to confirm your exclusive invite. Call us at 510-556-6443 or email our founder personally at cate@thesisgems.com.
Subscribe to our newsletter
News, Recent Collabs and Events. Directly to your inbox.