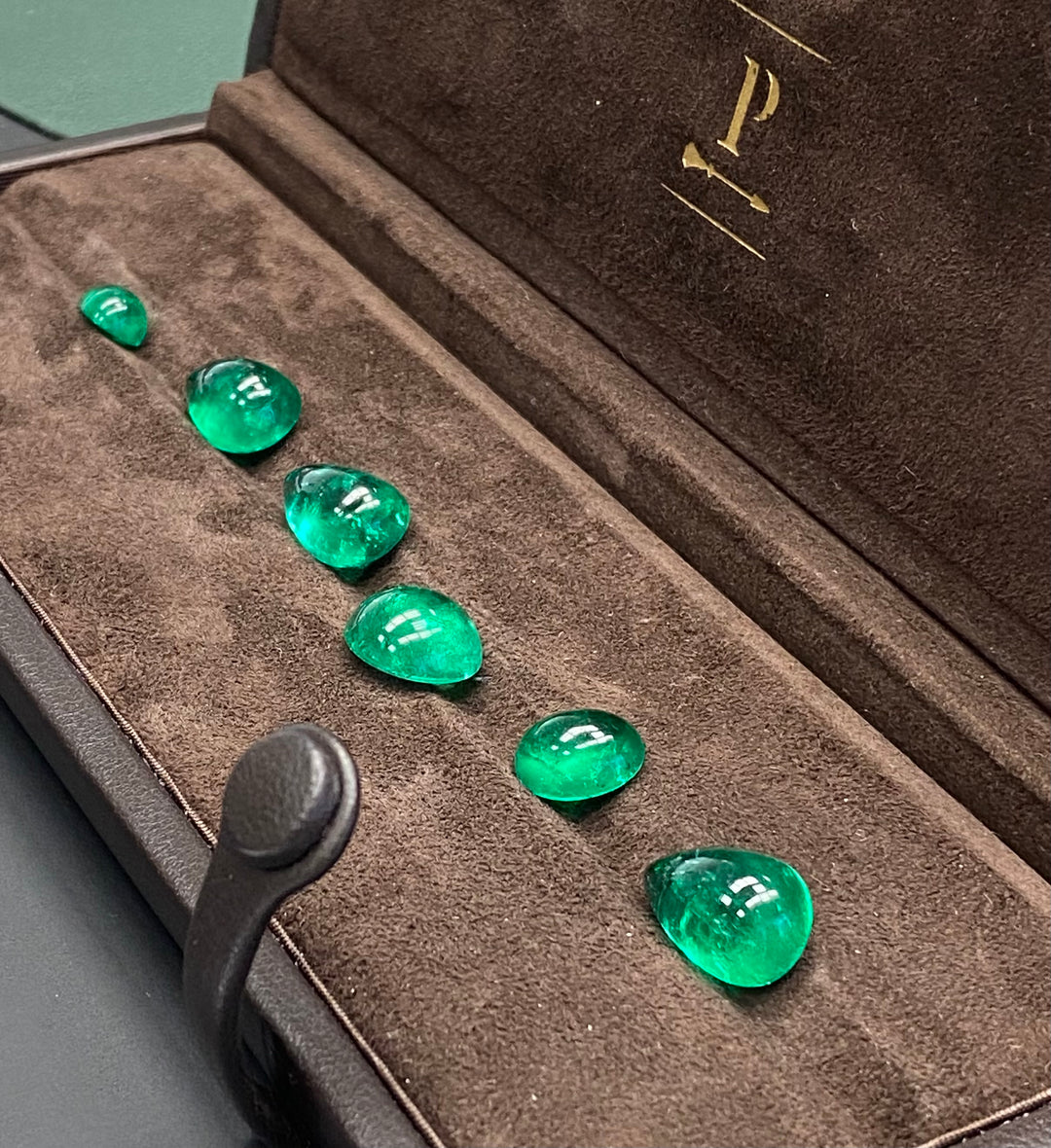 Posted on
---
At Thesis Gems and Jewelry, we value people and the environment above any gemstone — and our industry is beginning to embrace this same outlook. In 2021, I expect the trend toward mine-to-market social responsibility to grow, driven by conscious consumers like our extraordinary clients.
This year will be all about peering past the gleam and sparkle (though we love those things, too!) to see where gemstones and precious metals come from. It will be about connecting to the hands and hearts behind each emerald or sapphire, and shining a light on labor conditions, mining practices, and the path to social and environmental responsibility.
(Colombian emerald from the Muzo mines.)
Looking Beyond Appearances
In the past year I saw a growing appreciation for how jewelry is made and where the materials come from. Our clients want to know exactly where their gemstone came from, how it was mined and treated, and who made their finished design. Are the emerald miners treated fairly? Is gold mining spreading toxic waste? Was the piece hand forged or made with hand-carved wax casting? These are just some of the questions shaping jewelry buyers' decisions.  
In 2021, I look forward to continued collaborations with thoughtful clients who measure the quality of gold and diamonds in more than just carats. Jewelry lovers will place greater value on traceability and the story behind their purchases, asking about the miners, metalsmiths, lapidaries, and myself included. In my experience, these stories often hold deep significance to a client and help to humanize their investment.
Holding the Industry Accountable
Too often still, looking at the origins of a piece of jewelry reveals environmental destruction, poverty, and harsh working conditions. As traceability becomes increasingly important, so will ethical and sustainable industry standards.  Traceability is the first step.
People want to see companies and retailers take efforts toward social and ecological responsibility. More and more, consumers are asking hard questions and expecting hard evidence that their gemstones and jewelry are contributing to a more just world. For example, I am frequently asked about how we source our gold, and I am always proud to say that we use only Fairmined and recycled gold in our designs.
Finding Deeper Meaning
Not only will 2021 continue to fuel the movement toward greater ecological responsibility, but it will also lead us to discover deeper meaning in each piece of jewelry. When we are able to look past the surface to see the full story of each opal or pearl, then every ring or bracelet becomes a symbol of our interconnectedness.
In the coming year, I expect meaning to be at the forefront of my clients' minds. I anticipate even more passion for the rich geologic and human histories contained in every gemstone, and more desire to be a co-creator in the design process. And regardless of whether they select one of our unique finished pieces or create their own custom design, these future clients will find great meaning in knowing their investment has a far-reaching impact.
What Will You Invest In This Year?
We didn't commit to responsible treatment of workers and the land because it was on trend. Thesis was founded on these very ideals with a vision to make traceable, quality jewelry accessible and help transform our industry in the process. And we know there is still much to be learned, which is why we continue donating a percentage of our profits to environmental and human rights organizations worldwide (we donated to over 10 different non-profit charitable organizations this past year).
This year, we can't wait to create more lasting works of art from thoughtfully sourced materials. If you want to invest in a more humane and sustainable planet in the new year, take a look at our latest designs or reach out to start a conversation.
Subscribe to our newsletter
News, Recent Collabs and Events. Directly to your inbox.