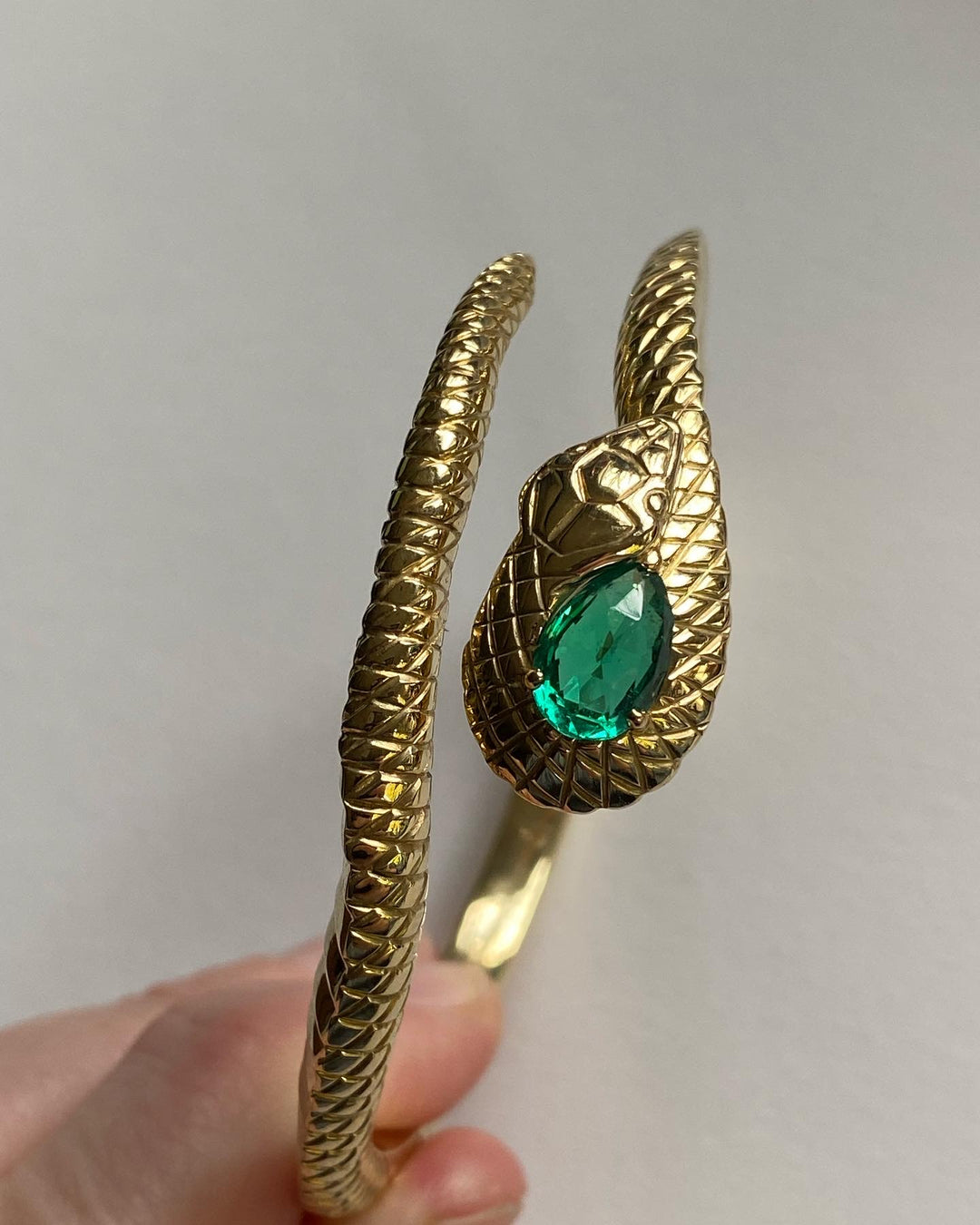 Posted on
---
Winter is a perfect time for reflection. Between the end of one year and the beginning of a new one, we're given the opportunity to look back at what we've accomplished and the hopes and goals we still have left to achieve.
Investing in New Relationships and Deepening Existing Ones
2021 presented a variety of challenges, but one thing we're particularly proud of at Thesis are the relationships we forged and developed over the last year.
Here are some examples from this very blog: 
We highlighted Philip and Gabriel Acuña of Esmerelda Gems about ensuring the traceability of their high-quality emeralds coming out of Colombia.
We talked to Randy Poli of Poli Trading Company about how his eye for funky cuts, creative modern takes, and gorgeous antiques keep his clients coming back.
We spoke with Glenn Preus and dove into how his background sorting gemstones for the designers at Harry Winston pushed him to learn about the cutting process, eventually culminating in teaching himself the artform. 
Finally, Dave Bindra of B&B Fine Gems gave us a close-up look at how he uses his Instagram to blend the worlds of fashion, music, and gemstones.
None of us would have made it through 2021 without our friends and that goes double for Thesis Gems and Jewelry. Without the artists and suppliers, we've built our network around, we wouldn't be where we are today.
What We're Built On
One of the core values Thesis Gems and Jewelry was founded on was in finding a path forward for sustainability in the gemstone world. Gratefully, we're starting to see more and more clients looking for the same thing themselves.


"There is more transparency than ever in the industry – where gems come from, how gold is mined, what is truly ethical," says our founder, Cate Claus. "This pushes the industry in the correct direction, toward mining practices that prioritize the environment and the miners who deserve safety equipment, fair pay, and health care."
What can change in a year? Who knows, but don't expect the gemstone trade to be in the same place now that we are by the end of 2022.
"I see this evolving at a rapid pace, and I look forward to learning and growing with my colleagues and clients alike."
What We're Building
As we move forward into 2022, we're starting to see patterns in the type of person who is looking for a Thesis Gems and Jewelry.
"Most of my clients now are individuals who recognize the value of artistry and are dedicated to the practices of responsible jewelry and philanthropy. They are voting for these principles, so to speak, with their wallet."
This isn't just about Thesis, though. This is about the kind of jewelry people are looking for today.
As Cate says, "I think there is a growing appreciation for the investment of jewelry that has lasting value, which also can be enjoyed every day as an ornament to be worn. It then becomes more of a transfer of wealth than an expenditure."

Still. We aren't only here because we're building something sustainable and responsible. We're here because the standards we set for ourselves are impeccable.
"In order for jewelry to be an investment, the gems must have certain qualities: high-quality crystal and color, have character in their shape and cut, and minimally treated or ideally untreated. If the jewel itself is made well – by hand, using substantial gold and precious metal, the gem will be protected and the craftswoman/man ship becomes an additional investment in art."
In 2022 we are ecstatic to be collaborating with a handful of master artisans: Leen Heyne from The Netherlands, New York designer Joseph Ramsay,  Maia Merav Holtzman from Los Angeles, Andrea Capello from Switzerland,  Duffy Jewelry from London and New York creative Molly Findlay. 
Learning and Growing
At Thesis Gems and Jewelry, we have a lot to look forward to in 2022. Our relationships are crafted with the same care as our gems and produce the same sterling results. We're coming into this year on our best foot, ready to show our clients why they can always trust us. 
When we asked Cate what we can expect from Thesis Gems and Jewelry over the next twelve months, she didn't hesitate.
"As Oscar Wilde said, 'I have the simplest of tastes. I am always satisfied with the best.'"
Subscribe to our newsletter
News, Recent Collabs and Events. Directly to your inbox.