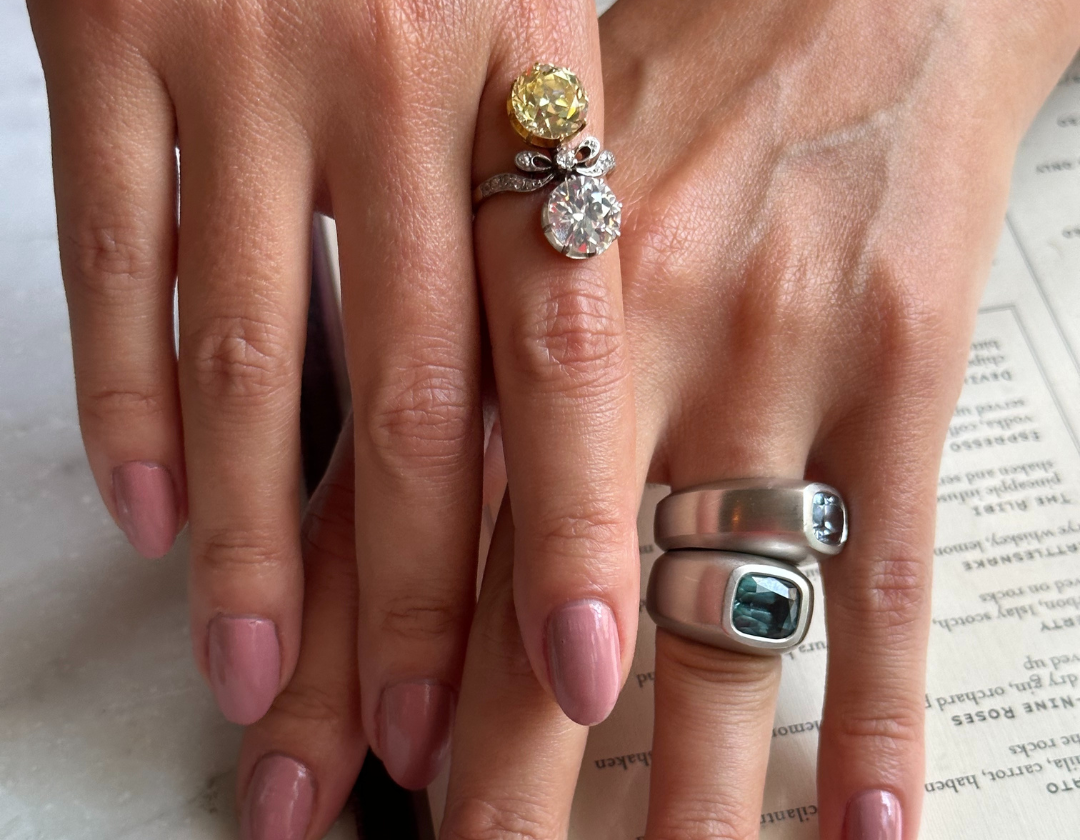 Posted on
---
At Thesis Gems, we understand that jewelry is deeply personal.
Whether you are purchasing gifts for a cherished loved one, expanding your collection, or treating yourself to a one-of-a-kind piece that will last a lifetime, you deserve a piece that reflects your unique tastes and style.
Because each of our pieces is unique, we always love the opportunity to bring our customers in on the design process. Through our custom commissions, we can co-create something beautiful that represents who you are and the legacy you want to leave.
Fully Insured Shipping, All Over the World
From Australia to Hong Kong to the United States, Thesis works with clients all across the world. Wherever you are, we can work with you to create the piece of your dreams.
We will also go to great lengths to ensure your jewelry arrives safely and in the best condition. Our shipping is fully insured, so if anything does go wrong, we will be sure to make it right.
Leave a Legacy You Can Be Proud of with Ethically Sourced Jewelry
Jewelry is only as beautiful as the impact it makes on the world around it. When you work with Thesis Gems, you can be confident you are investing in materials and processes that are kind to people and to the planet.
Unfortunately, this is not always the case in the jewelry industry. Far too many jewels and precious metals are sourced, bought, and sold without regard for the environment they are extracted from or the working conditions of the people who mine them.
At Thesis Gems, we are committed to only sourcing jewelry from the highest caliber of sources. We take the time to ask hard questions and ensure that all our gems and metals come from places that treat the workers and the land responsibly.
We also prioritize giving back by consistently donating to organizations that are fighting for a healthier planet and a better life for the people who inhabit it.
Jewels that Last for Generations
Jewelry is not just a short-term purpose. When investing in a high-quality, custom commission, you are purchasing a piece that can outlast you, leaving a legacy for your children and your children's children.
What kind of story do you want to tell with the items you leave behind for your children? With Thesis Gems, you can tell a story of beauty that's obtained ethically, and designed to the highest possible caliber for you and for the ones you love.
Whether you have a specific design in mind or want to work together to discover something beautiful, our team at Thesis Gems would be honored to take on your project. To learn more about ordering a custom commission from Thesis Gems, please fill out this form to get in touch.
Let's create something beautiful, together!
Subscribe to our newsletter
News, Recent Collabs and Events. Directly to your inbox.