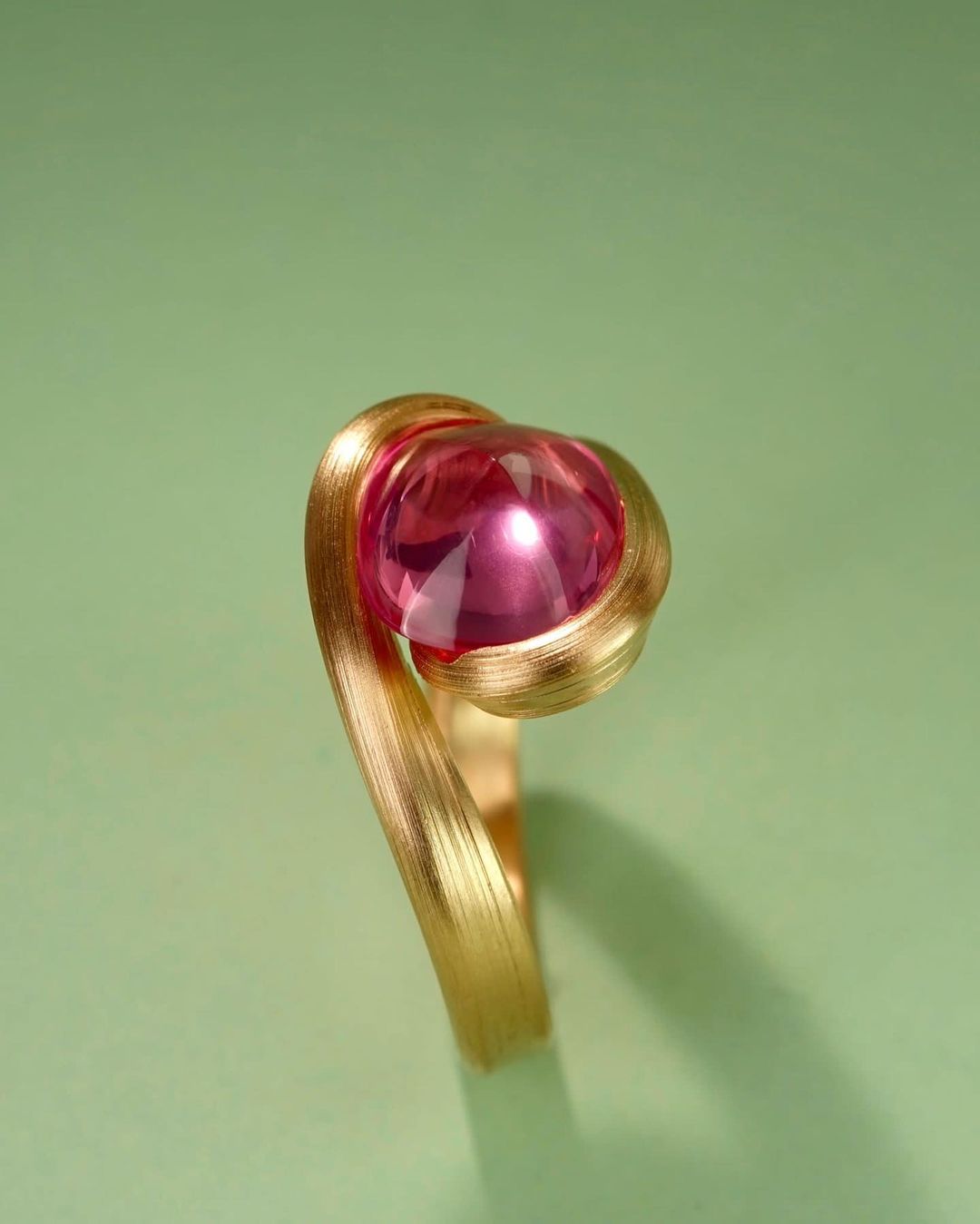 Posted on
---
By purchasing ethical jewelry, you can honor yourself and all the growth you've experienced
For as long as humans have given gifts, jewels have been prized for both their beauty and for their symbolic significance.
We give each other jewelry to mark important occasions and sentiments — weddings, anniversaries, spiritual milestones, graduations — and we pass down our most loved pieces through generations.
To a stranger, a piece of jewelry may indicate the wearer's style. But to the wearer, that same item can serve as a reminder of the people or places they love the most. 
Jewelry confers meaning, and because of this, there is no better way to commemorate a new beginning or milestone.
Most of us inherently understand this significance when giving gifts to others or receiving gifts from the people we love. So why do we hesitate to show that same kindness to ourselves?
Make a Lasting Investment in Yourself
Whether you are started a new job, have achieved a personal goal, or are making a fresh start for yourself after a difficult experience, purchasing jewelry is a beautiful way to celebrate your progress with an act of self-care
Each time you look at the piece, you'll be reminded of the joy you felt when you first saw it, as well as the experience that inspired you to purchase it.
Jewelry is also a lasting investment into the future. Precious gems and metals typically retain their value in a way that other luxuries like clothing and cars may not, and jewelry you purchase today is likely to increase in value over time. 
Even during global economic downturns, the value of gems and high-quality gold has remained. In some countries, gold is still the most trusted form of currency.
When you purchase a beautiful, quality piece of jewelry, you're telling yourself that you are worth investing in. And that message will carry on every time you wear the piece.
Tell a New Story with Ethical Jewelry
For far too long, people have bought and sold jewelry without regard for the impact those pieces have on the planet and on other people.
If we purchase jewelry to practice self-care, but we choose materials that were mined and crafted with unsustainable, unethical practices, then what message are we really sending to ourselves and to the world?
Something beautiful happens when you invest in jewels and precious metals that don't harm the earth and are mined and made under safe and healthy working conditions. In doing so, you communicate to yourself and the people around you that we are all part of a larger story, and what benefits us doesn't have to be at the expense of someone else. 
At Thesis Gems and Jewelry, we believe wholeheartedly that people and the environment matter more than any one gem or piece of jewelry.
We do the hard work of finding sources that treat workers and the land responsibly, asking difficult questions and seeking hard evidence to make sure we're purchasing the best quality of materials, without compromising on our values.
Additionally, we donate to organizations that are fighting for a cleaner, healthier, and more just planet. 
Whether you are purchasing a piece from our online shop or ordering a custom design, you can trust that you're not only avoiding harm, but also actively doing good.
What better way is there to celebrate a new beginning than by purchasing a beautiful, meaningful piece that also contributes to a brighter future?
Subscribe to our newsletter
News, Recent Collabs and Events. Directly to your inbox.