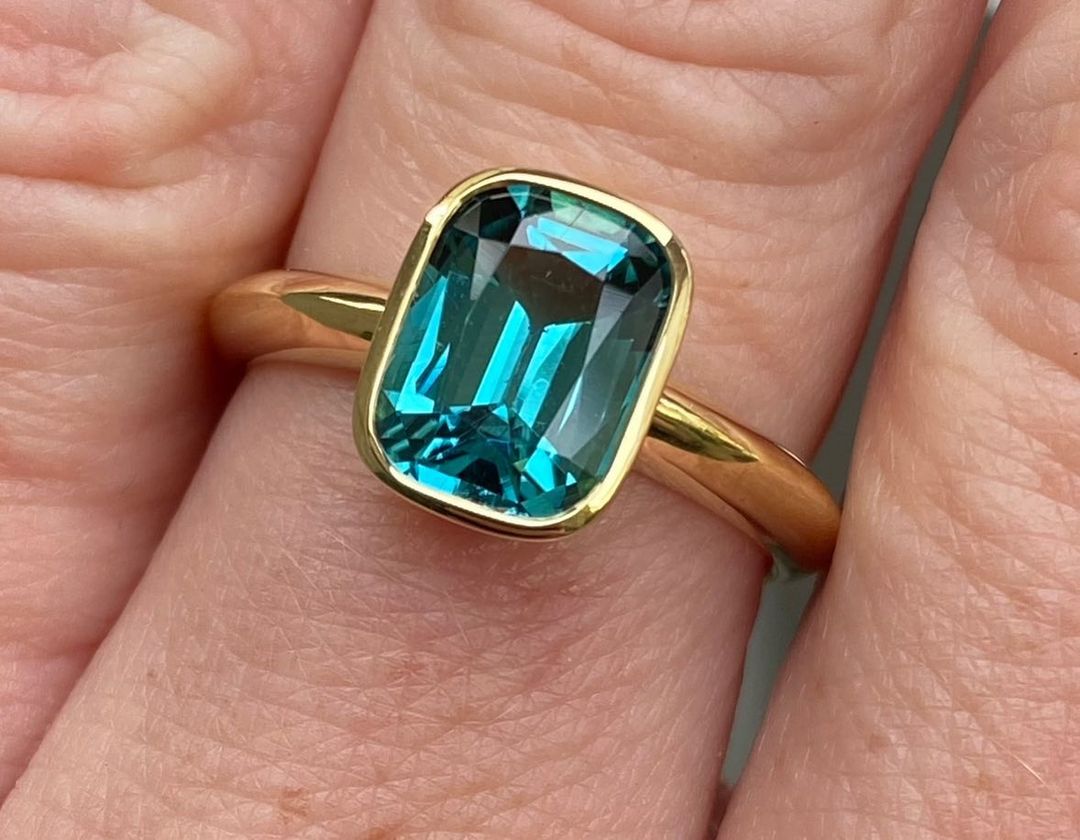 Posted on
---
Support the Planet and Small Businesses by Purchasing Fairmined Gold
If you are interested in making purchases that better align with your values and your vision for the world, jewelry made with Fairmined gold is an excellent place to start.
The Fairmined standard was created in 2007 by the Alliance for Responsible Mining to promote gold that is better for people and for the planet. The standard assures organizational development, environmental protection, social development, and healthy working conditions at any places where Fairmined gold is mined.
At Thesis Gems, we are proud to work only with Fairmined gold, as part of our commitment to sustainable, ethical jewelry and precious metals.
Here are three compelling reasons to seek out Fairmined gold when making your next jewelry purchase.
 1. Minimize the Environmental Impact of Your Jewelry
In order to meet the Fairmined standard, gold must be traceable and extracted with best practices for preserving the environment. This includes the responsible use of toxic chemicals, the gradual reduction of toxic chemical use over time, protection of water supplies, and small-scale, low-impact operations.
Fairmined Ecological gold meets an even higher environmental standard, with no use of toxic chemicals and additional environmental requirements. This gold is also mined in concert with rehabilitation efforts that support the native ecosystems.
 2. Support Small Businesses
Do you know what businesses you are supporting when you purchase jewelry? Mining is rarely done with sustainability in mind and impact on the communities they mine in. So, unless we are being intentional with our purchases, we may very well be supporting a company that does not align with our values.
When you purchase Fairmined gold, on the other hand, you know that you are supporting artisanal and small-scale miners.
These miners must also meet certain working standards, including no child labor, workers' right to organize, and a safe working environment.
3. Invest in the Future of Sustainability
When you purchase Fairmined gold, you are helping to create a lasting impact on the jewelry industry (and on global economic development). Miners who meet the Fairmined standards receive a fair price for the gold they produce, along with an additional premium that allows them to invest in efforts including:
Business development
Community wellbeing
Environmental preservation
Miners' welfare
For every gram of Fairmined gold sold, these miners receive an additional premium of $4. And for Fairmined Ecological gold, that premium increases to $6 per gram.
By purchasing Fairmined gold, you are not just minimizing the negative impacts of your jewelry purchases, you are also investing in the welfare of entire communities, and in the jewelry and mining industries as a whole.
Invest in Jewelry that Upholds Your Values
If you are interested in learning more about our commitment to sustainable, ethical, and responsible practices, please visit this page. And if you would like to browse our pieces made exclusively with Fairmined gold, you can find our online shop at this link. 
Subscribe to our newsletter
News, Recent Collabs and Events. Directly to your inbox.