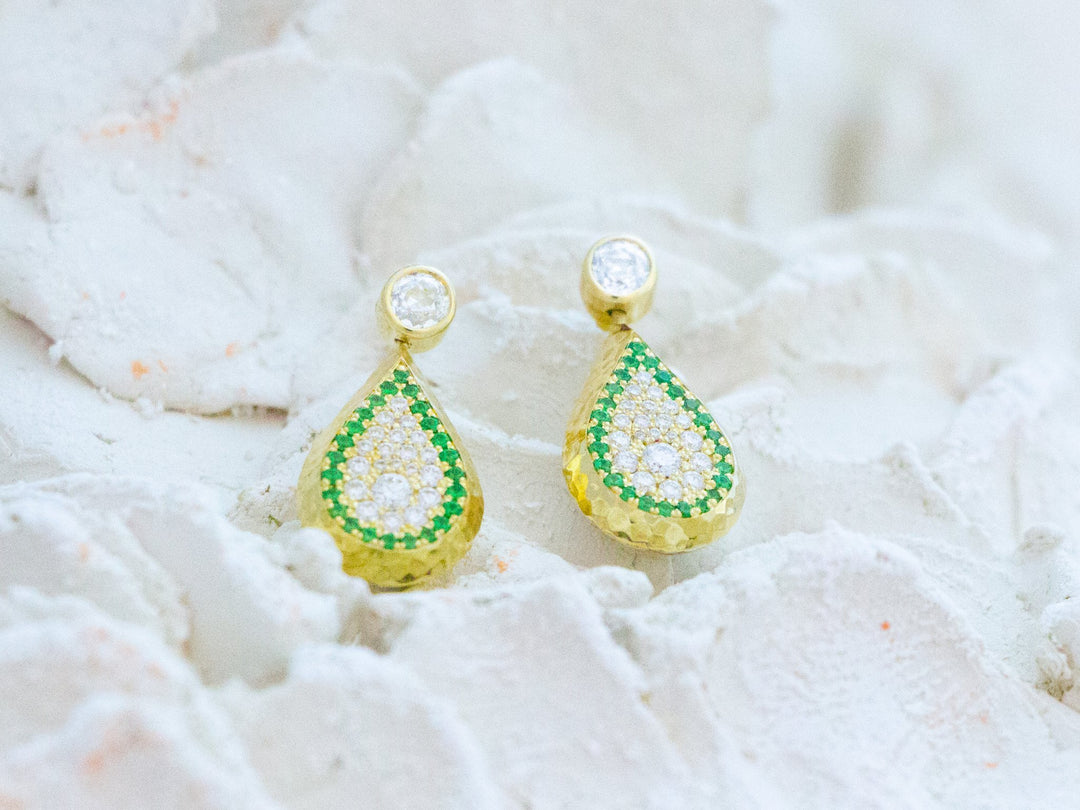 Posted on
---
Thesis Gems and Jewelry was born out of a passion for gemstones and a desire to create jewelry that people can wear with pride.
Our efforts involve a collaboration among many. The making of an emerald ring or gold bracelet involves miners, lapidaries, goldsmiths, designers, and consumers. The production of each piece of jewelry affects ecosystems and communities across the globe — especially the most vulnerable.
Giving Back to People and the Planet
Our purpose is not simply to sell jewelry. It is to help transform the industry from one marred by exploitation and ecological destruction, to one that helps people and the planet thrive. That's why Thesis partners with and invests in organizations that are working to make our supply chains more resilient, protect those that labor to bring our gems to market, and restore and minimize impacts to the environment. 
Get to know some of the key organizations Thesis gives back to, thanks to the support of customers who share our passion.
(Ethically-mined Australian opal)
WIRES International Rescue Fund
WIRES is Australia's largest wildlife rescue organization, actively rehabilitating and preserving wildlife for over 30 years. Their large network of volunteers assists tens of thousands of native animals each year. Since Australia is one of the world's biggest producers of diamonds, opals, sapphire, ruby, emerald, garnet, topaz, and more, donating to WIRES is a great investment in protecting the country's incredible natural resources.
Learn more about WIRES and give.
Partners in Health
Partners in Health works across the globe to build capacity and strengthen health systems in settings of poverty. From Rwanda to Peru, Partners in Health is helping to prevent and treat cholera, chronic disease, HIV/AIDs, and importantly COVID 19, improving community health in areas often impacted by destructive mining practices.
Learn more about Partners in Health and give. 
NAACP
The NAACP is the largest civil rights organization in America, working to secure the political, educational, social, and economic equality of rights and eliminate race-based discrimination. Worldwide, people of color are disproportionately affected by our industry's unethical labor and environmental practices, and contributing to the NAACP is one way we can address this inequality.
Learn more about the NAACP and give.
Sierra Club
The Sierra Club is a grassroots environmental organization fighting to protect the earth's natural resources and prevent catastrophic climate crisis. Among many initiatives, they work to address problems created by harmful mining techniques and reform laws to protect watersheds and wildlife surrounding mines. 
Learn more about the Sierra Club and give.
UCSF Medical Center
UCSF Medical Center provides highly specialized and innovative medical care and drives advancements in treatment and technology. As a practicing pediatrician in the Bay Area, this cause is close to my heart, and I know their preeminent work benefits patients everywhere.
Learn more about UCSF Medical Center and give.
Doctors Without Borders
Doctors Without Borders is an international humanitarian medical NGO that combats malaria, malnutrition, measles, gender-based violence, and much more in over 70 countries. They focus on conflict zones and countries affected by endemic diseases, working to respond to health crises while building up local healthcare systems. 
Learn more about Doctors Without Borders and give.
Museo de Oro in Colombia
The Museo de Oro, or Gold Museum, in Bogotá houses and preserves the world's largest collection of pre-Columbian gold relics. The 34,000 gold artifacts in their collection represent the various indigenous cultures that inhabited Colombia before colonization. Their work helps to strengthen and preserve Colombia's rich cultural identity.
Learn more about Museo de Oro and give.
(Swivel and Drop Reversible Earrings with conflict-free diamonds and sustainably-mined Kenyan Tsavorites)
Jewelry with a Conscience
By giving back to each of these organizations, Thesis Gems and Jewelry is helping to redress the damage done by centuries of harmful mining and labor practices. We believe it is our moral and ethical obligation to give back, especially in the luxury marketplace. Combined with our commitment to obtaining gems and precious metals from only the most ethical sources available, we can proudly say that we place people and the environment above any gemstone.
When you invest in our one-of-a-kind pieces — or design your own — you are also investing in a better world for all. Get in touch today to learn more.
Subscribe to our newsletter
News, Recent Collabs and Events. Directly to your inbox.