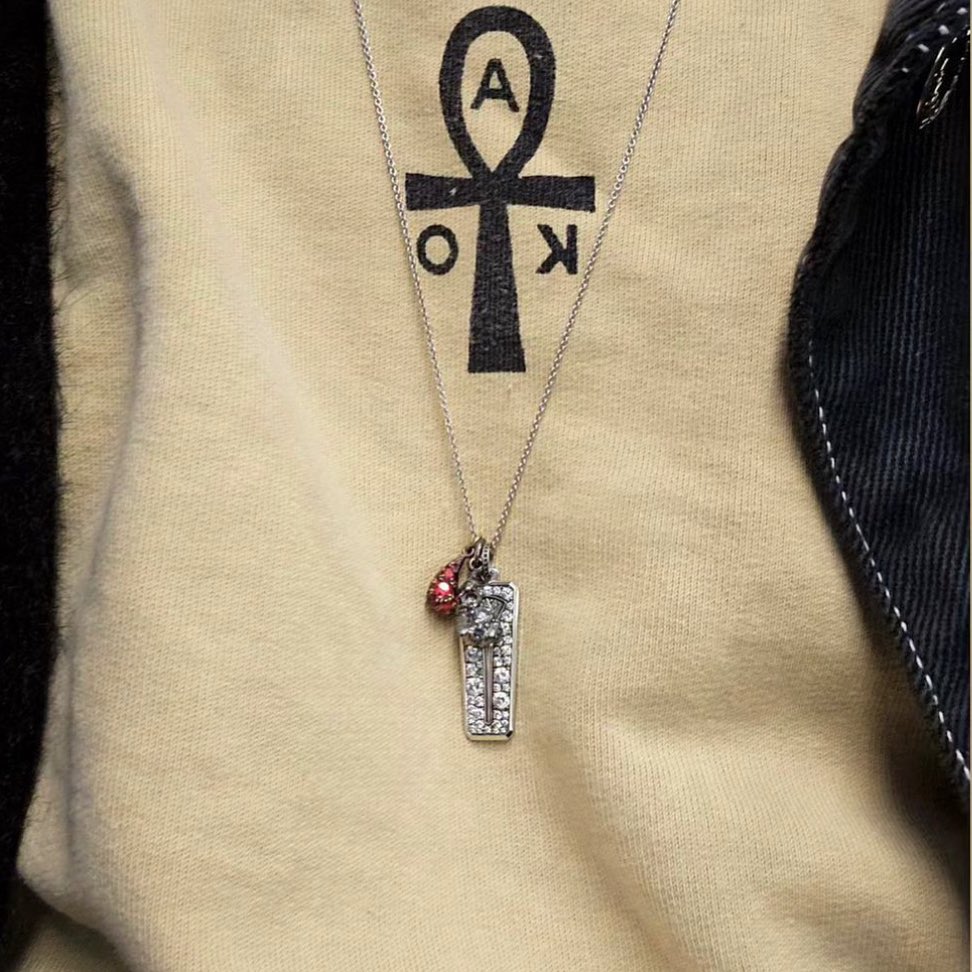 Posted on
---
Jewelry is and always has been a powerful tool for communicating who we are and what we value.
We wear wedding bands to show our commitment to our partners. We give jewelry as gifts to commemorate important milestones. We pass heirloom pieces down through the generations. We hold onto pieces that reflect our cultures, our religions, and our family legacies.
You can learn a lot about a person by the jewelry they choose to wear.
What Does Jewelry Have To Say About Gender Identity In 2023?
Take a look at any runway show, magazine spread, or red carpet, and you'll soon see how jewelry is transcending traditional gender norms.
Though genderless or androgynous jewelry is nothing new, it's more popular than ever in 2023. In the same vein, styles that have traditionally been viewed as masculine or feminine are a playground for expressing personal style and subverting expectations about traditional gender roles.
The Rise of Genderless Jewelry
 As more and more people come to understand that gender is not a clear binary, jewelry is rising to meet the moment. After all, why should someone's gender determine their personal style any more than it impacts their favorite food or the music they like to listen to?
 We all deserve to wear whatever makes us feel comfortable, confident, and at home in our own skin. And in that regard, jewelry is a powerful tool for self-expression.
The Historical Significance of Jewelry and Gender
When we think about jewelry and gender, it's important to remember that the modern, Western perspective is not the only point of view.
Many cultures have rich traditions of men wearing jewelry to show off military prowess, wealth, or rank. Jewelry can also hold deep religious significance, like the Kara in Sikhism or the Catholic rosary.
 If you only view jewelry through the lens of gender and aesthetics, you may miss out on deeper, more meaningful messages that a person's adornment can communicate about who they are and how they see the world.
And if jewelry can mean so many different things in so many different cultures, then why shouldn't we be able to choose what message we want to send to the world through our own style?
Jewels as Unique as You Are
 At Thesis Gems and Jewelry, we understand the power of jewelry. And we believe everyone deserves pieces that make them feel confident and true to who they are.
That inclusivity doesn't just impact our approach to design, it also informs our commitment to quality and sustainability. We source our materials from companies that prioritize quality while also treating workers and the environment responsibly, and we donate to organizations that are fighting for a cleaner, more just planet.
Whether you're purchasing a custom design or ordering a piece from our online store, you can feel confident knowing that you're investing in a sustainably, ethically made piece that will bring you joy without needing to harm the workers or the land it comes from.
If you're interested in collaborating on a custom commission that expresses who you are and makes you feel euphoric, we would be honored to work with you. Please
send us an email
if you'd like to learn more.
Subscribe to our newsletter
News, Recent Collabs and Events. Directly to your inbox.