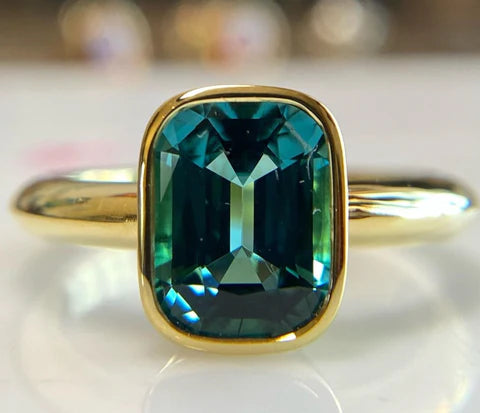 Posted on
---
The holidays are here, and we would love to celebrate with you.
'Tis the season for gratitude, and this year, it feels like we have more than ever to be thankful for. 
The past few years have taught us just how much of a privilege it is to get to spend time with the people we love, practicing the holiday traditions we cherish.
As we look back on 2022, here are a few of the things we're most grateful for, and one event we're especially looking forward to as we close out the year.
We're Grateful For…
...The Ability to See Each Other in Person Again 
Events are always an exciting part of our business, but we appreciate them more than ever now that we know what it's like to go without seeing each other in person. 
That's why we're especially excited to invite you to a special jewelry show featuring Thesis Gems. Join us in San Francisco on Sunday, December 11th for a day of art and indulgence, including drinks and hors d'oeuvres.
We'll be showing off collections and jewels from Andrea Capello, Vanessa Fernández, Poli Trading Co., Leen Heyne, Duffy Jewelry, Molly Findlay, and Esmeralda Gems. Plus, Rose Bunker will curate a special collection of vintage lingerie.
Appointments are coveted, so please email cate@thesisgems.com or call (510) 556-6443 if you'd like to attend. We can't wait to celebrate the holiday season and the joy of great jewelry with you! 
...Parties to Get Dressed Up For 
Now that we're able to get together in person again, we also have an excellent excuse to bring out our best outfits and jewels to wear.
There's no time like a holiday party for showing off your one-of-a-kind sense of style!
If you're looking to add some extra sparkle to your favorite look, or you want to treat yourself at the end of the year, there's still time to order a beautiful, ethically made piece from our online store (we typically ask that you allow one week plus shipping for in stock items). 
...An Excuse to Give Gifts to People We Love
While we personally believe that you can give gifts to your loved ones no matter the season, the holidays are a special opportunity to remind someone you love them with a festively wrapped package. 
This year, consider giving the gift of high-quality, ethically made jewelry by purchasing a piece from Thesis Gems.
Not only are you sure to find something that impossible-to-shop-for person on your list will love, but you can take pride in knowing that your gift was made ethically and sustainably, by a business that also donates to organizations that are doing good around the world.
...Each and Every One of You! 
Everyone who's involved with Thesis Gems is in this business because we love jewelry, and because we want to create a space where that love does not come at the expense of people or the planet. 
We're so grateful we get to do this work of making and selling beautiful things, and we know that none of it would be possible without our amazing customers. 
More than anything this season (and every season), we're grateful for each of you who makes this business possible.
Whether you've purchased jewelry from us before, are preparing to make your first purchase, or simply follow us on Instagram and read these blogs, we would not be here without your support.
Thank you for allowing us to live out our dreams and trusting us to create beautiful things that for you and your loved ones to cherish for generations.
Subscribe to our newsletter
News, Recent Collabs and Events. Directly to your inbox.