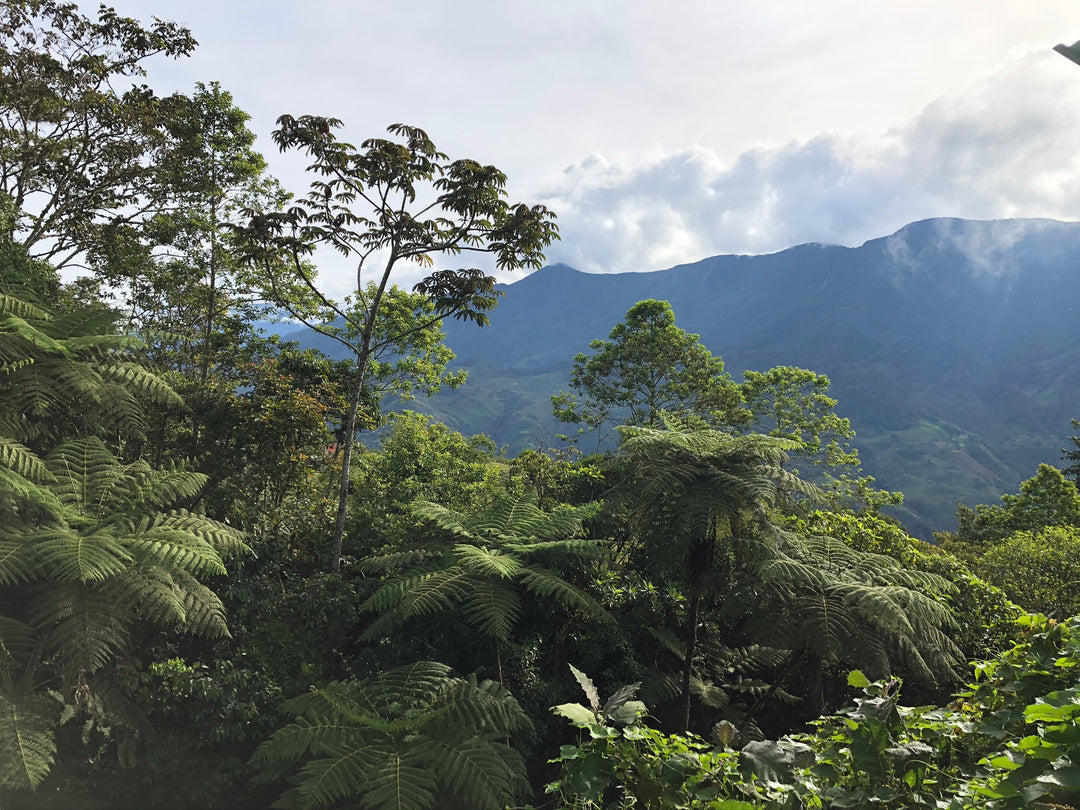 Posted on
---
The risks of the jewelry trade are no longer a secret. In light of regular reports of severe human rights and environmental concerns across jewelry materials supply chains, how can an independent designer wade through the complex web of concerns, lack of information, and misinformation to ensure that the materials purchased are not complicit in such risks? Is it possible for an independent designer to produce jewelry that can actually benefit others? If so - what does it take? Since the inception of her business in 2017, designer Cate Claus of Thesis Gems strove to create beautifully made, responsible jewelry that benefits everyone along the supply chain fairly and protects the environment.
Always interested in environmentalism, and as a primary care pediatrician- Cate recognized many of the risks within jewelry supply chains and designed her business with intention. Employing a discerning approach, Cate tried to operate like a detective and sought out educational opportunities and lectures, researched documents and sources, visited mines, spoke with industry colleagues, and learned as much as she could about her potential suppliers.
"In the beginning it was all about asking questions. In the year or so before I started Thesis Gems & Jewelry, I went to a GIA alumni lecture in San Francisco in which Bruce Bridges was invited to speak. He laid bare the complex and heart wrenching story of his company - Bridges Tsavorites. Here was a mine-to-market, fully vertically integrated business with the utmost transparency."
Beyond "wanting to do the right thing", hearing the personal tale of Bridges Tsavorite put into perspective for Cate that responsible sourcing is a fundamental must for supporting human rights, and ultimately providing developmental benefits within jewelry supply chains.
As the industry currently lacks consensus on how we define "responsible" and with few and fragmented resources available, Cate utilized her scientific background to identify suppliers she could trust. "I have a background in science and enjoy the Socratic method. Research involves asking questions- in this case calling sources directly, inquiring about mining origin, mining conditions, how the gems are cut, and then brought to market.
After two years, I had about 7 sources for my nascent brand: Bridges Tsavorites, Hopkins Opals, Sea of Cortez Pearls, Gemfields rubies, Perpetuum Jewels, Poli Trading Company Jewels and IEEX Emeralds. My understanding of each would deepen with time and experience."
In exploring a new design featuring the highly desirable "pigeon's blood" color ruby, Cate discovered Gemfields, a self-described "leading supplier of responsibly sourced colored gemstones." After being featured in the New York Times and the Guardian, Cate researched Gemfields' website and was grateful to discover a company offering transparency to the public regarding safe mining practices and consideration for environmental impact.
"...At the time there was quite a bit of information regarding provenance of their gems (rubies and emeralds and amethysts), labor standards, and environmental sustainability," Cate shared. Shortly after, Cate called Gemfields' New York office to hear directly from the company about how its practices support social and environmental wellbeing.
Months after Cate had purchased a matching pair of rubies from the company, she caught rumors of potential human rights concerns with Gemfields mines during the 2018 Chicago Responsible Jewelry Conference. It was not long until it became widespread knowledge that Gemfields faced a lawsuit for human rights abuses at their Montepuez mine in Mozambique - the source of Cate's rubies. The Montepuez mine, 75% of which is owned by Gemfields, is considered to be the world's most significant ruby deposit. The firm representing 273 Mozambicans in the lawsuit argued that security forces employed by Gemfields had shot, beaten, and subjected its clients to humiliating treatment and sexual abuse. The lawsuit resulted in a $7.4m "no admission of liability" settlement in January 2019. Grappling with the sense she had unintentionally supported such grave impacts, Cate had to reconsider her approach to sourcing, "I was embarrassed, I felt silly and that I had let myself and my customers down by not knowing truly what I was getting into. If a company claimed that it was "ethical" - I really wanted to know what that truly represented."
Cate used this experience to re-affirm her commitment to having a responsible jewelry business. "I want to take full ownership myself in examining the ways in which I can do better. I have committed to visiting mine sites. I have hired an ethical jewelry consultant. I am not shy or uncomfortable like I was at times in asking questions." In addition to strengthening the business' supplier evaluation approach, Cate used the rubies she had purchased to create matching signet rings, donating 100% of the proceeds to Better Without Mercury- an initiative dedicated to mercury remediation and restoration at an artisanal gold mine site in Colombia.
In observing how each sector of the jewelry industry can take accountability for its role in social and environmental risks, designers have the potential to create greater demand for responsibly-sourced materials through their purchasing power. That is - if they can get at the truth of their suppliers' impacts. While the jewelry industry is rife with problems, two of the most pressing are the lack of transparency and greenwashing. Unlike any other industry, the risks in the jewelry sector thrive in opacity. Worse, as the consumers of the materials are increasingly seeking responsible sources, greenwashing and misinformation entrench us in these issues further and prevent the industry from actually addressing risks.
An emerging group of responsible jewelry consultancies are regularly working with jewelry businesses to develop and implement responsible supply chain practices that emphasize supplier due diligence in an attempt to demonstrate demand for greater oversight and transparency. While this is a worthwhile practice that should continue to evolve, it is also essential that this oversight be continually pushed upstream. Cate's experience, identification of her role, and commitment to leveraging her business for better is welcomed action on behalf of designers. It also begs the question, how has Gemfields taken responsibility for the risks within its supply chain?
Supplemental to the settlement payment in 2019, Gemfields stated they would set up an independent operational grievance mechanism, as well as a new agricultural and development training fund. The company's Interim Report 2019 suggests they have moved forward with these plans, engaging a third-party specialist to assist with the design and implementation of a grievance mechanism. While a fund has been created for a "long-term sustainable livelihood program" intended to "sit alongside Gemfields' existing direct investment in, and establishment of, collaborative community projects in the area," the company has also made changes to its security practices at the mine. The Montepuez Concession is now using aerial surveillance and looking at "goal-oriented" security actions, the focus of which is to "contain and restrict the movement of artisanal miners."
The jewelry industry has long relied on exploited labor and unsustainable practices, often squeezing the margin at the cost of human life. Even in 2020, it is far from being an industry that provides consistent opportunities for work with dignity, economic development, and social wellbeing for the millions of vulnerable people in its supply chains.
In 2018, both Human Rights Watch and the Investor Alliance for Human Rights published calls to action for the jewelry industry. Citing continued reports of brutal mining conditions, child labor, forced displacement of indigenous groups, enrichment of violent armed groups, and toxic pollution tied to mining impacting the health of whole communities - both calls to action centered on urging the jewelry industry to not only implement robust human rights due diligence practices, but to also publicly report on these practices on an annual basis. Beyond a moral imperative to do better, the Investors Alliance for Human Rights noted, "As fiduciaries, we view it as our responsibility to conduct human rights due diligence. We rely on effective mechanisms to evaluate business conduct, including sound certification schemes and corporate disclosures in line with the UN Guiding Principles on Business and Human Rights: these mechanisms improve investors' ability to assess human rights and reputational risks in a company's supply chain allowing us to make more informed investment decisions." Improving the jewelry industry's performance on human rights will not be easy. In reality, designers are limited in their ability to conduct human rights due diligence when faced with a desert of information. Designers should continue asking questions, creating demand, and being honest about what they do and do not know about their materials.
At the same time, every other sector of the industry must identify and fulfill its duty to not just respond to risks, but actively seek to prevent them with an emphasis on continual improvement over time. Companies with massive marketing budgets and influence can easily continue shaping the narrative. If they say they are ethical, most will not question them - and the trade will continue operating as it has with "trust" and written assurances. Rather than giving into a feeling of helplessness, consumers of these materials should feel confident that they have a right to know what their purchase is supporting. We can get closer to the truth by amplifying the voices of those we seldom hear, those most at risk along our supply chains. By starting to value miners as a critical voice in decision-making and working together with each other, governments, and NGOs to evolve as sector- the industry can begin to more meaningfully improve its practices while prioritizing respect for human rights.
One of the largest annual events for gemstone and mineral sales is now underway- the Tucson Gemshow - and Cate would like other designers to join her in pushing for answers. Her message to fellow emerging designers is to be careful, meticulous, and keep "Who benefits?" as the primary question in mind when considering a gemstone purchase.
Disclosure: Author is Maggie Gabos. Maggie Gabos is a consultant for Christina T. Miller Sustainable Jewelry Consulting. This article was commissioned by Thesis Gems.
Subscribe to our newsletter
News, Recent Collabs and Events. Directly to your inbox.