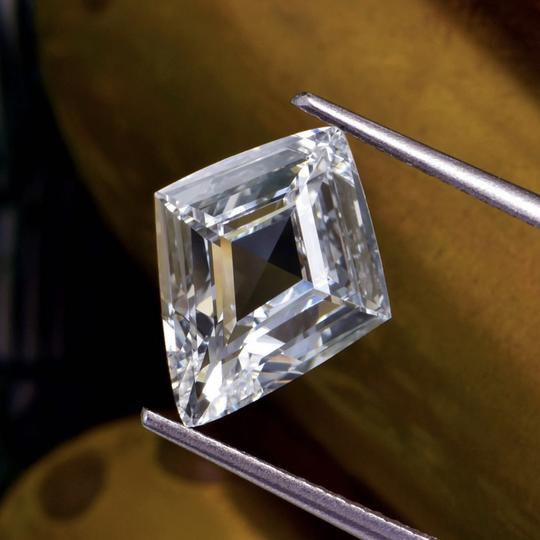 Posted on
---
You never know the relationship you'll build through a simple Instagram sale. From exchanging DM's to creating a transparent pipeline of unique gems from dealer to end user, Poli Trading Company has been a valued collaborator with Thesis Gems for three years, with many more to come. 
As Randy Poli, founder of Poli Trading Company says, "For Thesis, I think I provide an eye for unusual gems that possess a specific type of charm that can only be unlocked by the creative mind of a designer. Cate is enthusiastic about gems and brings a positive mindset that is infectious and genuine."
Keep reading to find out more about Poli Trading Company and how they find such unique treasures.
"I've Never Seen Anything Like That."
Poli Trading Company was founded in 2005 as a wholesale diamond firm, providing service to the trade, but their taste is what makes them stand out.
"I like to think that my client's have an appreciation for the artistry and craft of diamond cutting - even if they did not know they did before finding me."
Their evolution from their wholesale beginnings can be traced directly back to their passion for special gems. Poli Trading Company's curated collection of uniquities stand out among a crowd. From funky cuts to creative modern takes to gorgeous antiques, Randy's eye spans all generations.
"I think our typical client is someone that is looking for something bold. I find that people often say 'I've never seen anything like that,' quite often when they look through the collection."
Twenty years of experience in one of the largest jewelry districts in America gives you a taste for what will make a customer gasp.
Sourcing Antique and Vintage Gems
Randy is not alone in his excitement, but part of what make our relationship with Poli Trading Company so special is his company's tireless effort to source antique and vintage gems, in all shapes and sizes, to provide to the community with a truly sustainable and creative option.
"I sometimes tell people that my favorite piece is the next one that I acquire. There is a certain energy that kicks in when you purchase something new and unusual. I have a few stones in the pipeline that I am very excited to get in my hands.

My current favorite stone on our Instagram feed is a stone that Thesis just sold for me. It was a 6ct Antique Old Mine Brilliant cut diamond of exceptional color and clarity - a true rarity given the stone's age and the scarcity of stones with such high quality from that era."
Rare Gems, Rarer Opportunities
As we continue on our mission of transparency, authenticity, and sustainability in all aspects of the trade, partnering with companies like Poli becomes crucial to providing the end user with fine jewelry they believe in.
"I am excited about the continued advances in transparency that are taking place within modern diamond manufacturing. We can now track stones from rough to polished to get a better sense of where our stones are being mined, cut and polished and customers can make their own choices accordingly."
But we can't wait for changes made in the diamond trade. We have to do what we can on the ground, and Poli Trading Company is doing their part by consistently promoting reclaimed and antique gems as the most complete ethically sourced method to purchase gems. These rare gems aren't merely good for the planet. They're compelling and curious.
"The bold and unusual intersects with the stone being vintage, on some occasions. Those tend to be my favorite stones to acquire and sell. It's rewarding when a stone like that goes to a collector who truly understands the inherent value of such a rare item."
A True Partnership Based on Ethics and Quality Gems
Finding a partner like Poli Trading Company that is dedicated to the principles of hard work and serving their client's needs, while still operating with sound ethics and brilliant products is one in a million.
As Randy says, "To put it simply, Poli Trading Company and Thesis Gems are both committed to helping each other achieve mutual growth and aligning our interests even further going forward."
He took the words right out of our mouth. Find out more about Poli Trading Company on their website and be sure to follow them on Instagram to stay up to date on their curated collection of uniquities.
Subscribe to our newsletter
News, Recent Collabs and Events. Directly to your inbox.