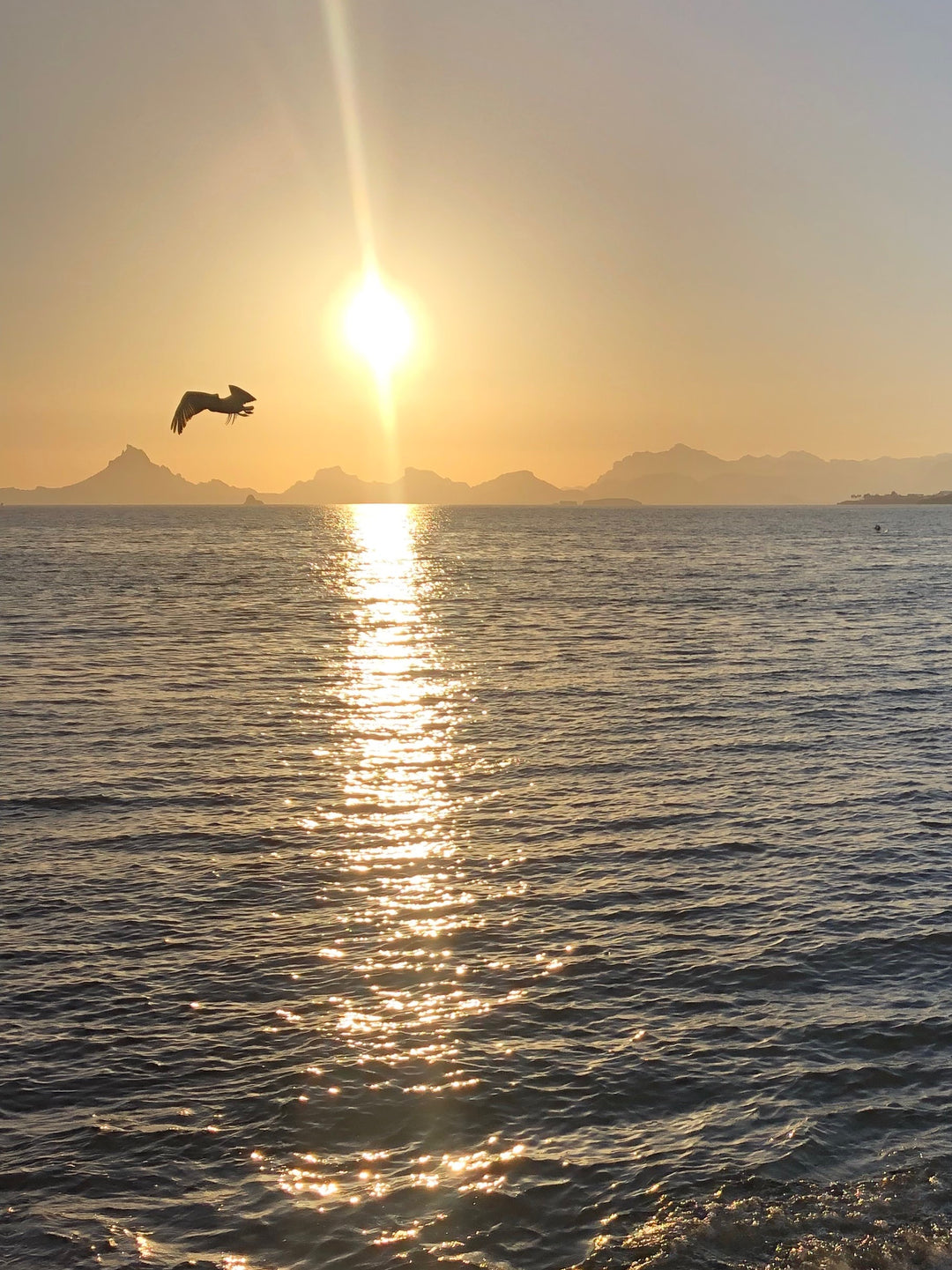 Posted on
---
Connecting with the diverse cultures and geographies our gemstones come from is part of the Thesis Gems ethos. I know the faces and landscapes behind every piece we create, and I love to pass this knowledge on to you.
While you can learn about your jewelry's origins from the comfort of your home, I encourage you to embrace every opportunity to travel straight to the source. More precious than the gems and jewelry we collect are the people and places that they represent. Discovering them first-hand will add layers of meaning to your own collection.
To inspire your journey, here are four awe-inspiring travel destinations where gems are ethically mined and produced.
Discover Rare Pearls in Guaymas, Mexico
Guaymas, Mexico is a beautiful and historic port city on the Sea of Cortez. Visitors can explore the unique ecosystems and dazzling views of the mountains, desert, and sea, including the only cultured saltwater pearl farm in North and South America. 
Perlas del Mar de Cortez is the only pearl farm in the world using the rainbow lipped oyster to cultivate Cortez Pearls in an unusual array of colors and shapes. Their annual VIP Pearl Harvest allows a limited number of groups to experience the harvest, meet the farm founders, learn about their sustainable, 100% fair trade practices, and much more.
Find Exquisite Emeralds in Boyaca, Colombia
Visit with our collaborator IEEX Emeralds in Bogotá to examine and choose emeralds for yourself at the source. Boyaca is an incredible mountainous region in northern Colombia, offering tourists everything from colonial villages to tropical ecosystems found nowhere else in the world. The emerald mines in the remote town of Chivor — and the unparalleled emeralds they uncover — are a highlight of this breathtaking area.
Visitors to Chivor can tour a working emerald mine, and hike to a nearby reservoir and waterfalls while they're at it. There are many emerald tours available, including immersive opportunities to don a headlamp and experience emerald mining for a day.
On the outskirts, visit a historic coffee farm at Cafe De La Trinidad for the ultimate Bed and Breakfast experience. 
Seek Legendary Sapphires in Sri Lanka
Sri Lanka was once known as "Ratna Dweepa," or the Land of Gems, and it is still one of the biggest gem producers in the world. It was also known as Ceylon, which is why sapphires from this island nation are still called Ceylon sapphires.
To see some of the oldest sapphire mines and techniques, visit Ratnapura, the "City of Gems." But you can venture throughout the ancient and beautiful country and find many mines and sites where gems are cut, manufactured, and sold. You may be surprised to see sapphires in a range of colors, including pink, yellow, and green. 
Encounter Opals in Lightning Ridge, Australia
Some of the finest Australian opals come from Lightning Ridge, a small outback town at the border of Queensland and New South Wales. Lightning Ridge is known for its dazzling black opal, but there are countless other rarities to encounter, including underground sculptures, castles, gardens, artesian baths, galleries, and breathtaking desert landscapes. 
We source our opals from Hopkins Opal, a multi-generational family company dedicated to preserving the biodiversity of the region. Several companies offer guided tours of opal mining fields like Hopkins, including visits to a walk-in mine and opportunities to try your hand at fossicking (an Aussie word for gem prospecting).
How to Protect Your Jewelry During Summer Travels
If you do go jet setting this summer, follow these tips from 1stdibs Jewels to preserve precious metals and gemstones: 
Avoid chlorine.

The chemical can alter the finish and cause erosion. If you forget to remove jewelry before hopping in the pool, rinse with fresh water as soon as you can.

Avoid sand.

The fine grains can scratch or dull your jewelry's surface.

Remove rings at the beach.

Cold water can shrink your fingers!

Remove jewelry before applying sunscreen.

Sunscreen can compromise the thread of strung jewels and beads, and build up a film on gems and metals.

Choose biodegradable insect repellent.

Conventional repellents can damage and degrade jewels.
The World is Your (Pearl) Oyster
At Thesis, we take pride in building personal connections with our gemstone sources. We contribute to multiple organizations working to improve the environmental and labor practices of mines worldwide and support mining families.
We encourage you to form your own connections with the vibrant, global gemstone industry. Reach out today for more tips, or to learn more about the origins of your favorite piece of jewelry.
Subscribe to our newsletter
News, Recent Collabs and Events. Directly to your inbox.