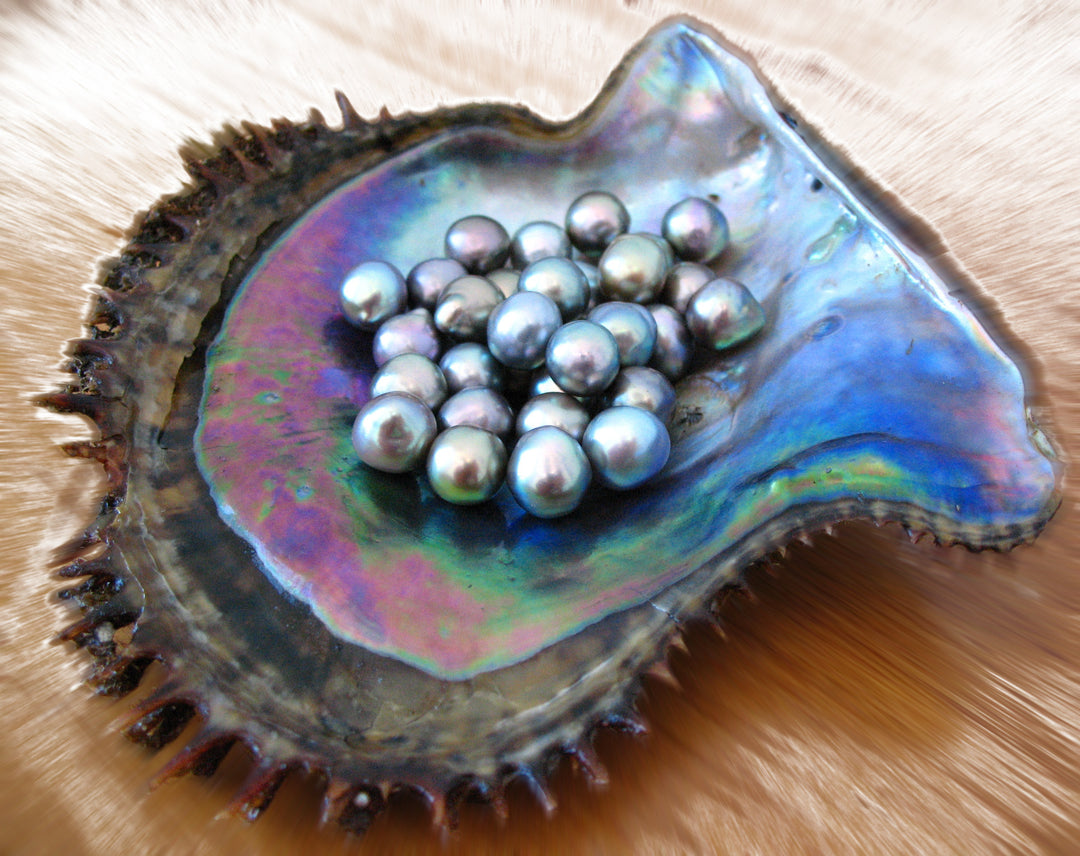 Posted on
---
Social responsibility is the radical notion that business should benefit society. And it's one of the most overused buzzwords today.
It's easy for any company to plaster words like "socially responsible," "sustainable," or "green" across their website. But how often does a business truly put its money where its mouth is?
At Thesis Gems and Jewelry, social responsibility is our reason for being — marketable buzzword or not.
>
Our relationship to the people and environments that source our precious gems and metals is essential. It's what motivates me to go to work every morning and gives me pride when I lay my head down at night.
The Environmental Impact of Jewelry 
For too long, the gleam of gemstones has been tarnished by harmful mining and labor practices. Mining activities can cause deforestation, soil erosion, and pollution, destroying biodiversity and depleting valuable natural resources.
At Thesis we believe that gold, silver, and gemstones don't have to be linked to destruction. In fact, with sustainable practices, they can be used to restore the very environments they once harmed.  
What's more, we can use the sale of jewelry to support the people who defend the environment every day.
When Gems Give Back
Every piece made and sold by Thesis gives back to the earth. We commit 1% of our gross sales to two of our environmental heroes. Read on to learn about their great work.  
(Source)
1% for the Planet
1% for the Planet is a global network of nonprofits making great strides toward a healthy planet. The organization funnels more than $175 Million in donations from businesses and individuals to its nonprofit partners fighting climate change and protecting wildlife and indigenous communities.
As a business member of 1% for the Planet, we have the opportunity to invest in missions that align with our own and have the potential to achieve the greatest impact. The donations made from your purchases go directly to these environmental crusaders, guaranteed.
California Coastkeeper Alliance
One organization we are immensely proud to support through 1% for the Planet is the California Coastkeeper Alliance (CCKA).
CCKA unites local members of the Waterkeeper Alliance, a global network of water advocates started by fishermen who began to speak out about the health of their waterways and livelihoods.
The Waterkeepers of CCKA fight for swimmable, fishable, and drinkable waters for California communities and ecosystems. They use every avenue available - from law and policy to arts and media - to advocate for a healthy coastline.
(Source: CA Coastkeepers Alliance)
Taking Responsibility For Our Future
I founded Thesis Gems and Jewelry and have proudly joined a growing effort towards transparency in the jewelry industry.
As a consumer, it was difficult to find jewelry that I could buy and wear in good conscience. Now I have my own business and can fully control the process and trace the journey of each gemstone. I am also part of something more profound, which is incredibly positive and resilient.
I am honored to say that our supply chain is carefully monitored for fair labor practices and environmental sustainability. We only partner with sources that are committed to helping workers and the land thrive for years to come.
My guiding promise is to provide jewelry that lasts lifetimes and helps build a more just and sustainable future for our planet.
(Source)
Invest in Ethical Jewelry
I find that when I don't put my money where my mouth is, it's never worth the dollars I may save.  
I usually end up with a poorly made, mass produced product and a diminished sense of integrity and connection to the earth.
Using my purchase power to support organizations like 1% for the Planet or California Coastkeeper Alliance isn't just good for the environment or for business; It's good for my soul.
I love helping others give back to the planet and themselves by investing in ethical jewelry that can be treasured for generations. To start your own ethical fine jewelry collection, send me an email by clicking here or call me at 510-898-6660.
Subscribe to our newsletter
News, Recent Collabs and Events. Directly to your inbox.