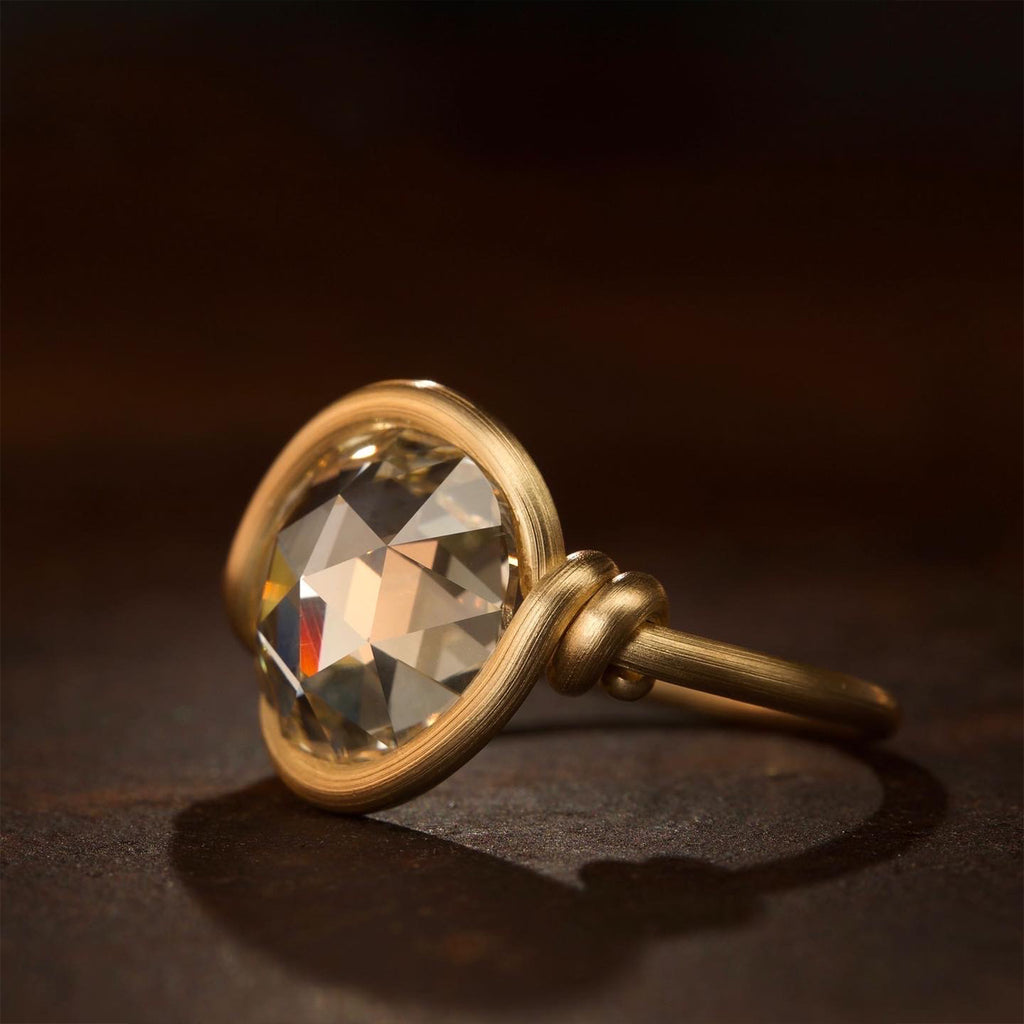 3.65 Carat High Dome Rose Cut Diamond Ring
Leen Heyne is a Dutch master goldsmith who hand fabricates each piece with proprietary techniques that he has engineered over years of experimentation. He creates a seemingly impossible setting of folded metal that is as secure as it is graceful.  Each work can take a dozen or more prototypes, exhibiting his meticulous dedication. 
This ring features a rare high dome rose cut diamond, hand fabricated in 18 karat gold. 
Details
3.65 Carat High Dome Rose Cut Diamond
18 karat gold
One-of-a-kind
Size 5.5
Leen Heyne artist statement:


The life of a Lenn Heyne jewel invariably starts with a single strip of precious metal. In his studio in Tilburg, located in the Dutch province of Brabant, Heyne places a passionate focus on the rich nature of this material. Each sweeping bend, twist, and turn is the result of a very balanced approach, achieved through manual dexterity and physically force.


Born: 1986 - NIjmegen the Netherlands


Only one of each gem-set piece is created- the stone and setting in combination are wholly unique.  Heyne's work is hand fabricated through a process he engineered over several years in which precious metal seemingly flows to support the gem and make it appear to float in the setting. A graceful approach that is incredibly strong, such as an elegant bridge.


A meticulous and persistent maker, Heyne is in constant evolution with his process, and has a mind that resists complacency
Have questions?
Every gem and pearl carries a unique story. We are happy to answer your questions.