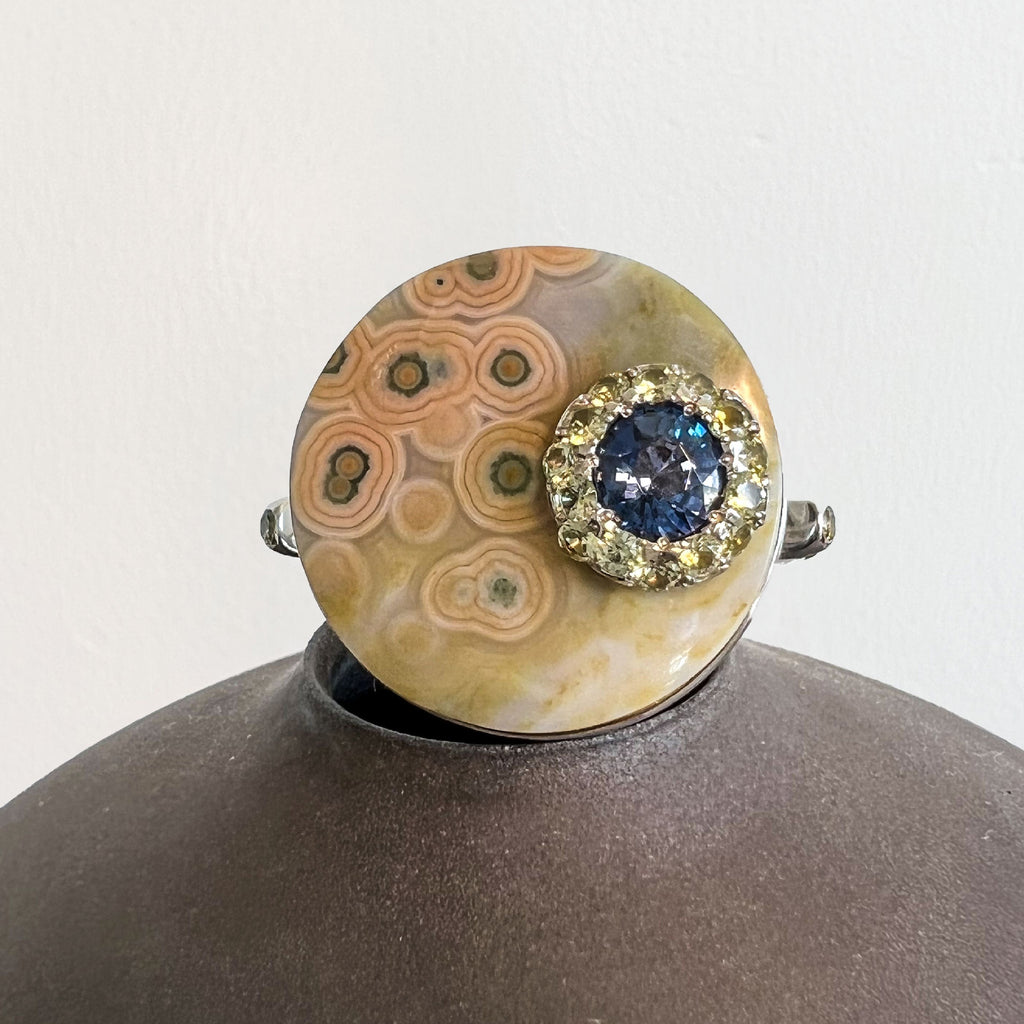 Cobalt Spinel Ring
This "between the finger" ring features a 1.24 AGL certified untreated Cobalt spinel nestled in moss agate and a halo of green garnets, which are also set on the underside of the piece. 
Hand carved in heavy platinum, this ring is the zeitgeist. 
Details
1.24 AGL certified untreated Cobalt spinel
Heavy platinum
Artist Statement

Joseph W Ramsay began designing jewelry at age 15 in a wax-carving class. Invigorated by the tactility and fluidity of the medium, he took inspiration heavily from plant and animal biodiversity that had always fascinated him. After exposure to world class gouaches, he left carving behind to focus on design, enrolling in FIT to further pursue the craft. He was hired by Nicholas Varney, where he became Creative Director after graduation, continuing to hone his appreciation for lesser-appreciated stones and unique design. He left in 2018 to pursue a capsule collection for Sotheby's Diamonds, 'The Fabric of Jewelry', featuring vivid blue and fancy purplish pink diamonds, among others, he now designs one-offs for his own company
Have questions?
Every gem and pearl carries a unique story. We are happy to answer your questions.