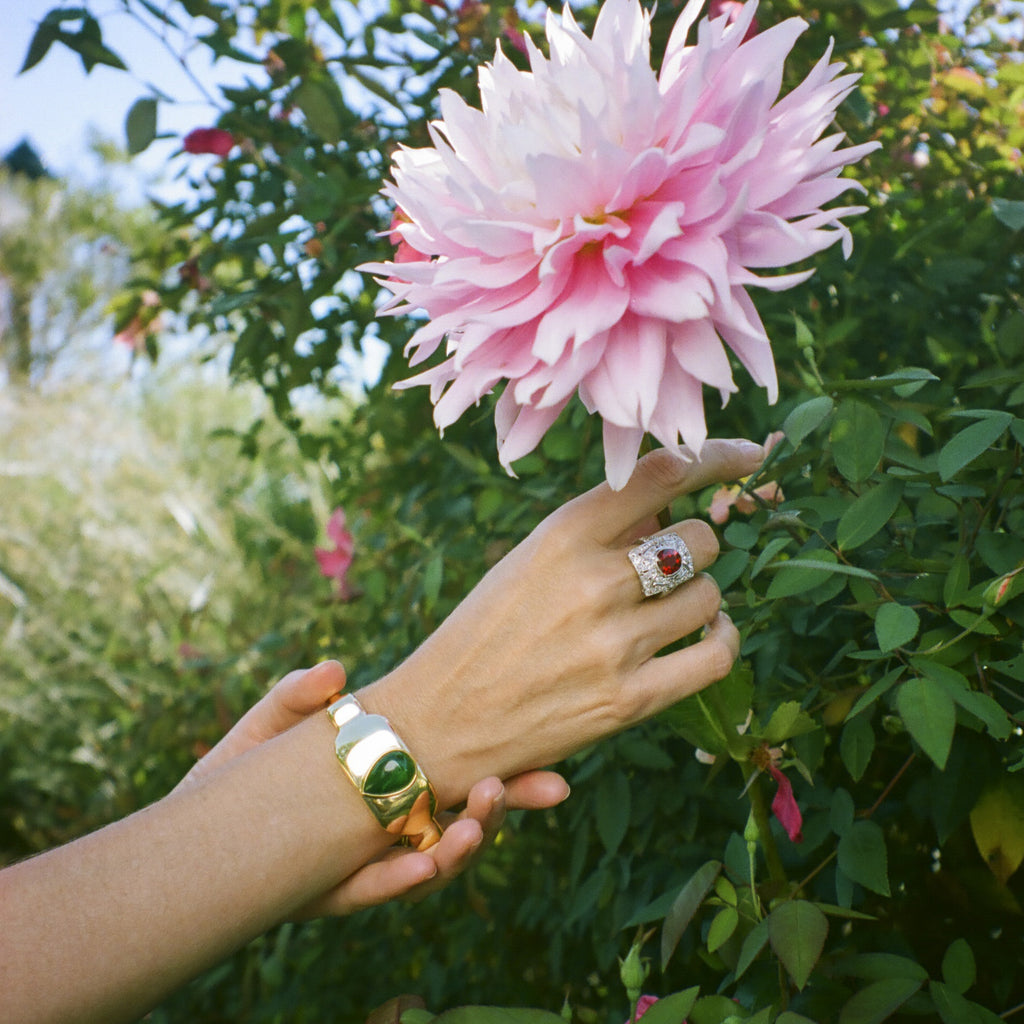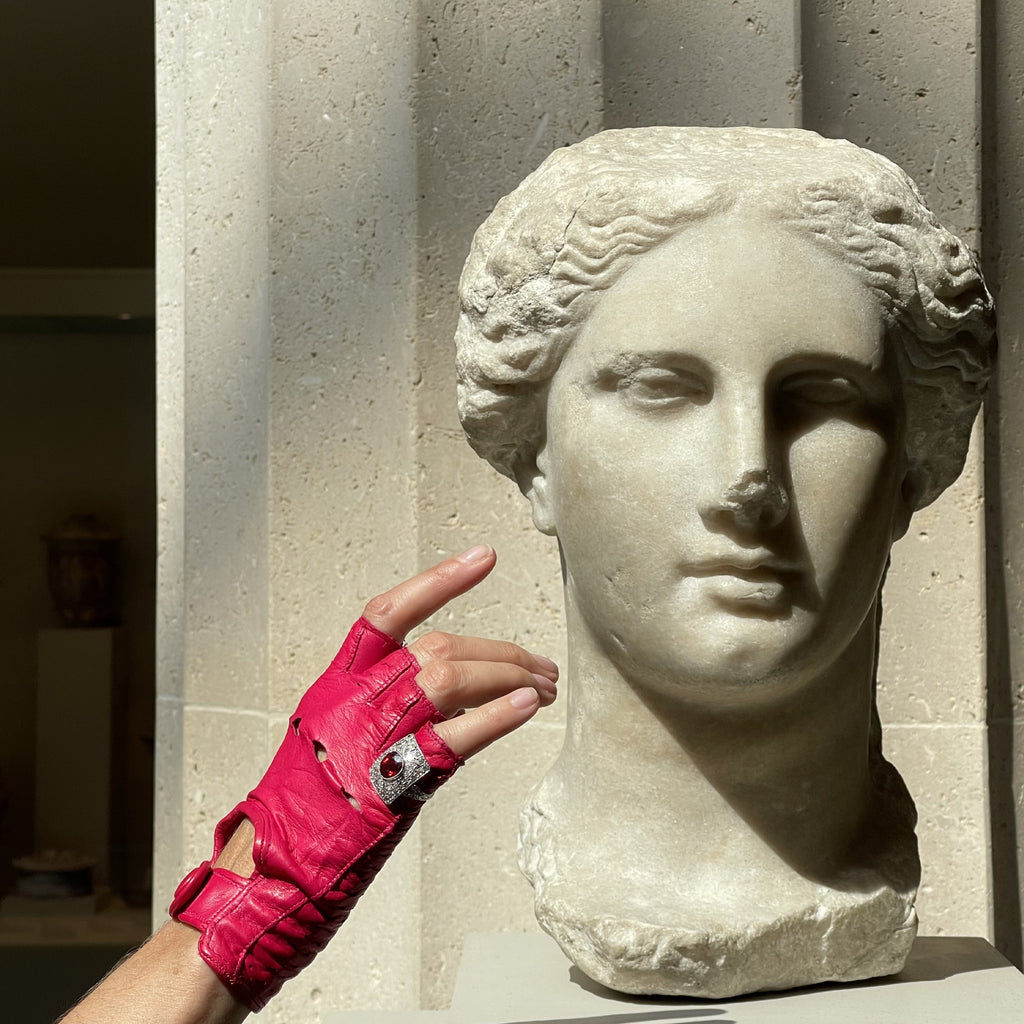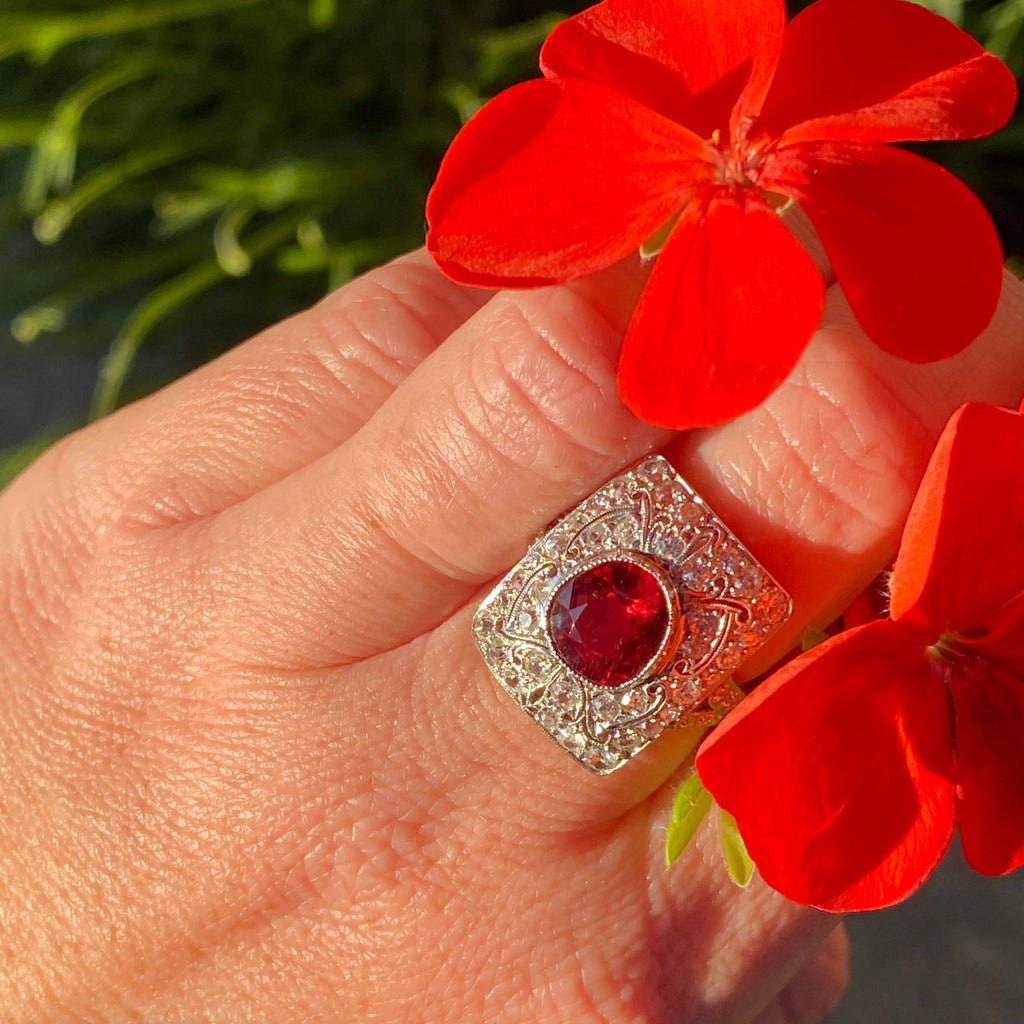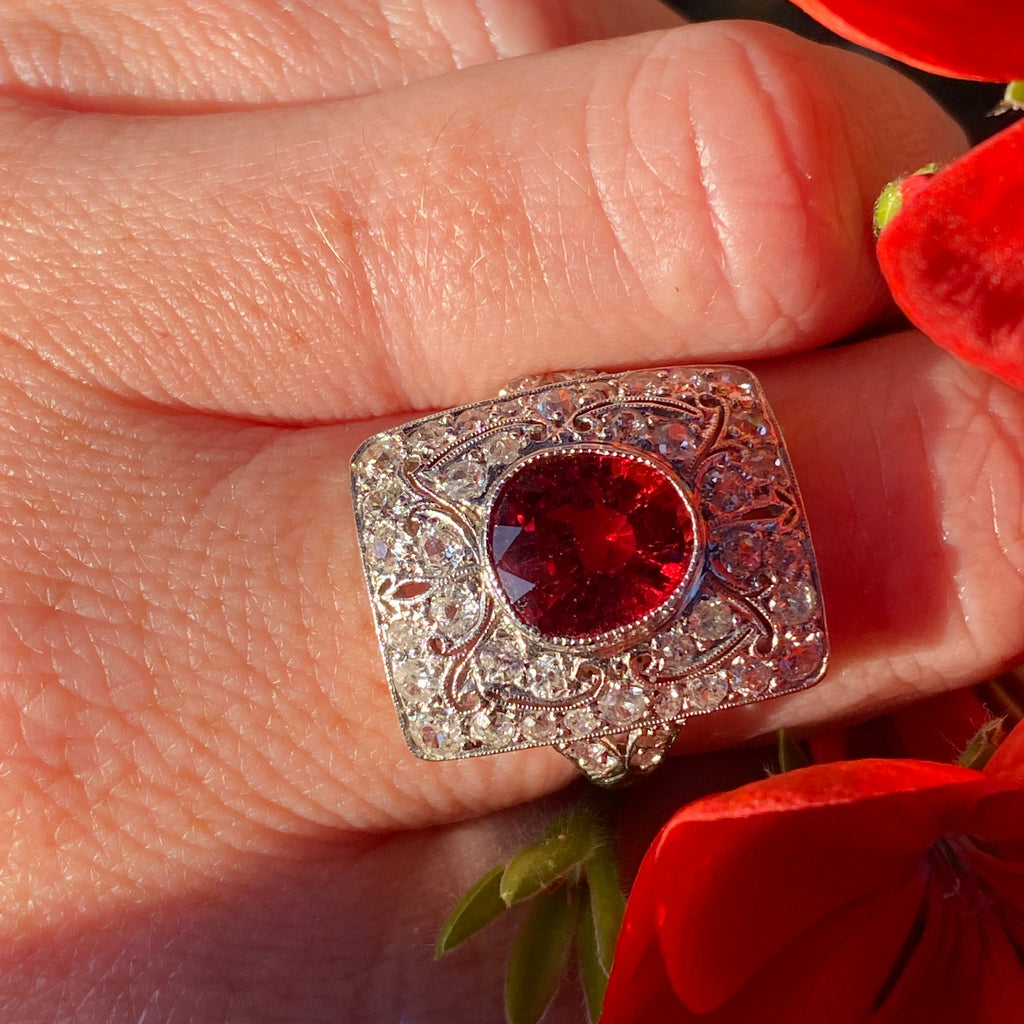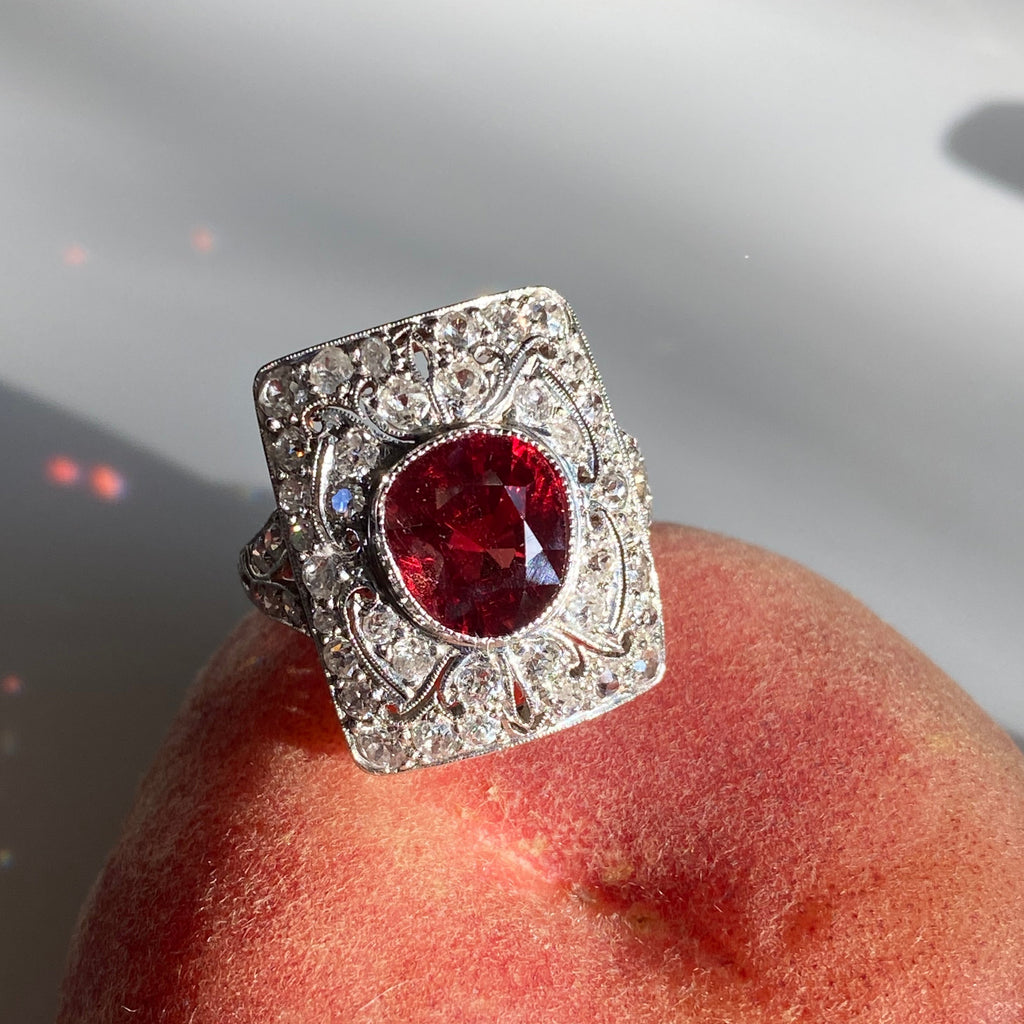 This antique Edwardian ring, hand pierced in platinum and set with bright and lively old cut diamonds, features a smoldering 3.29 carat Burmese spinel. 
 -Burmese spinel, certified by C. Dunaigre Switzerland, 3.29 carats, Vivid orange-red and with no indications of heating, origin: Burmese.
-The Burmese spinel is likely not original to the ring.
-Size 8
Hero image and picture with bust taken by Andres Oyuela, modeled by Gloria Saldarriaga. 
Have questions?
Every gem and pearl carries a unique story. We are happy to answer your questions.