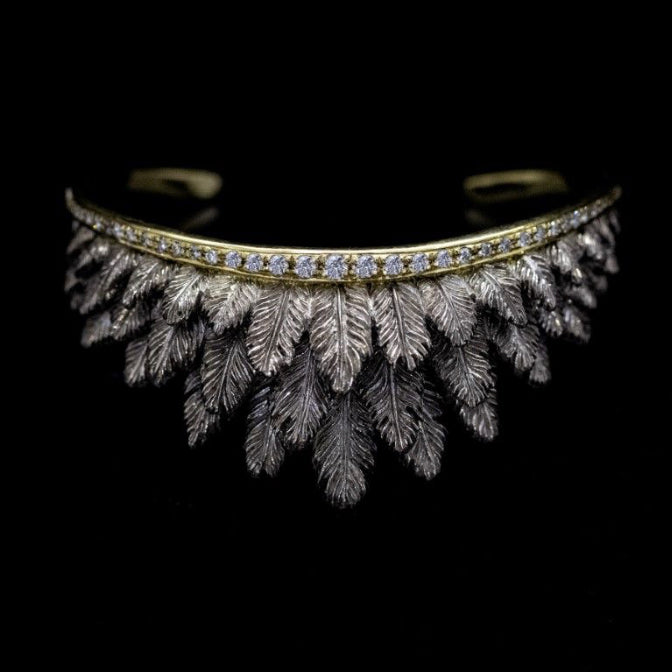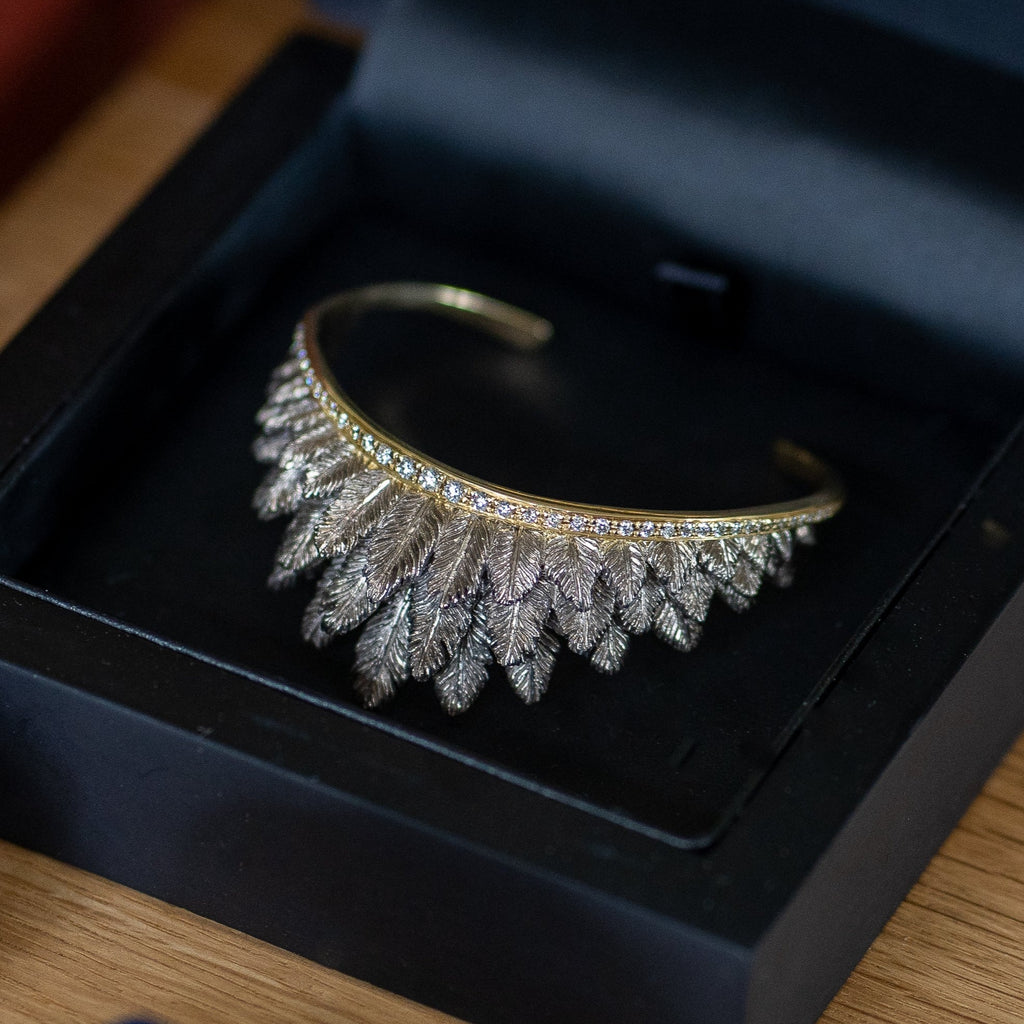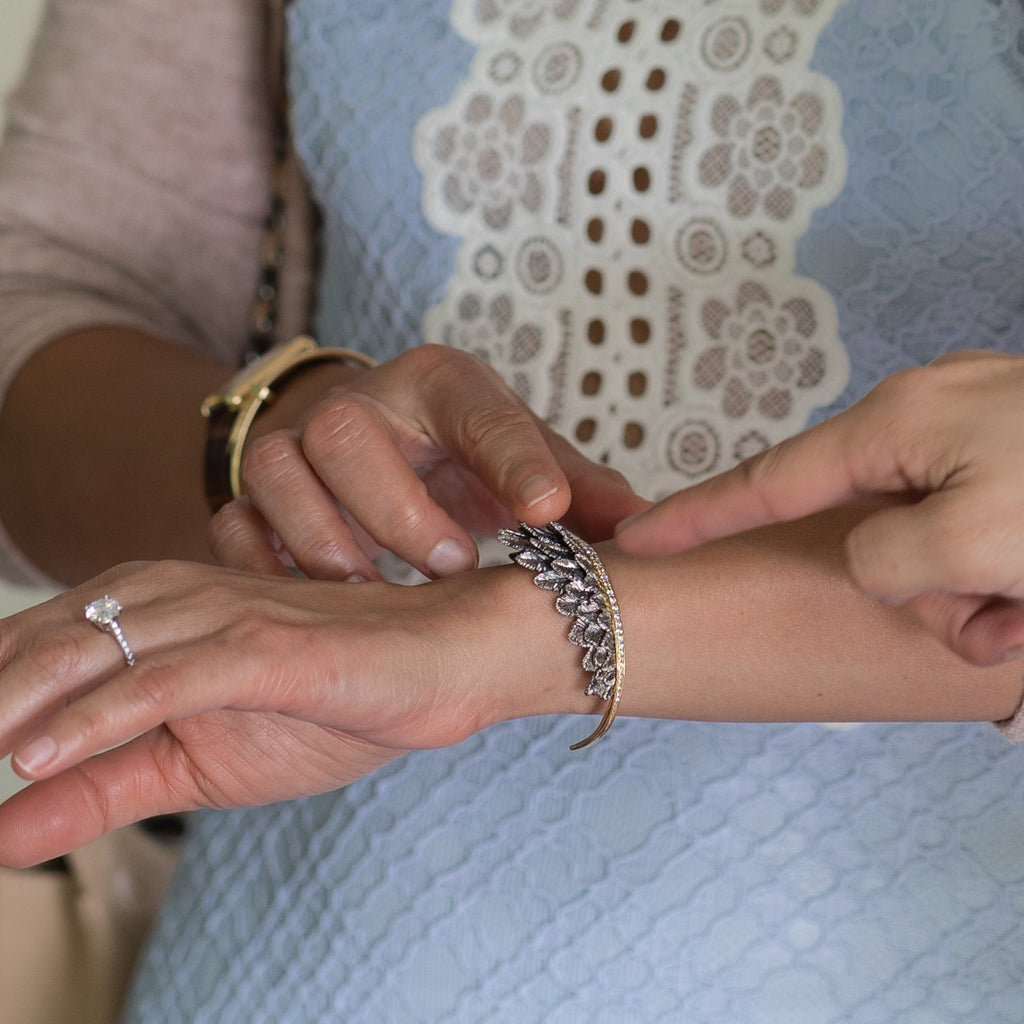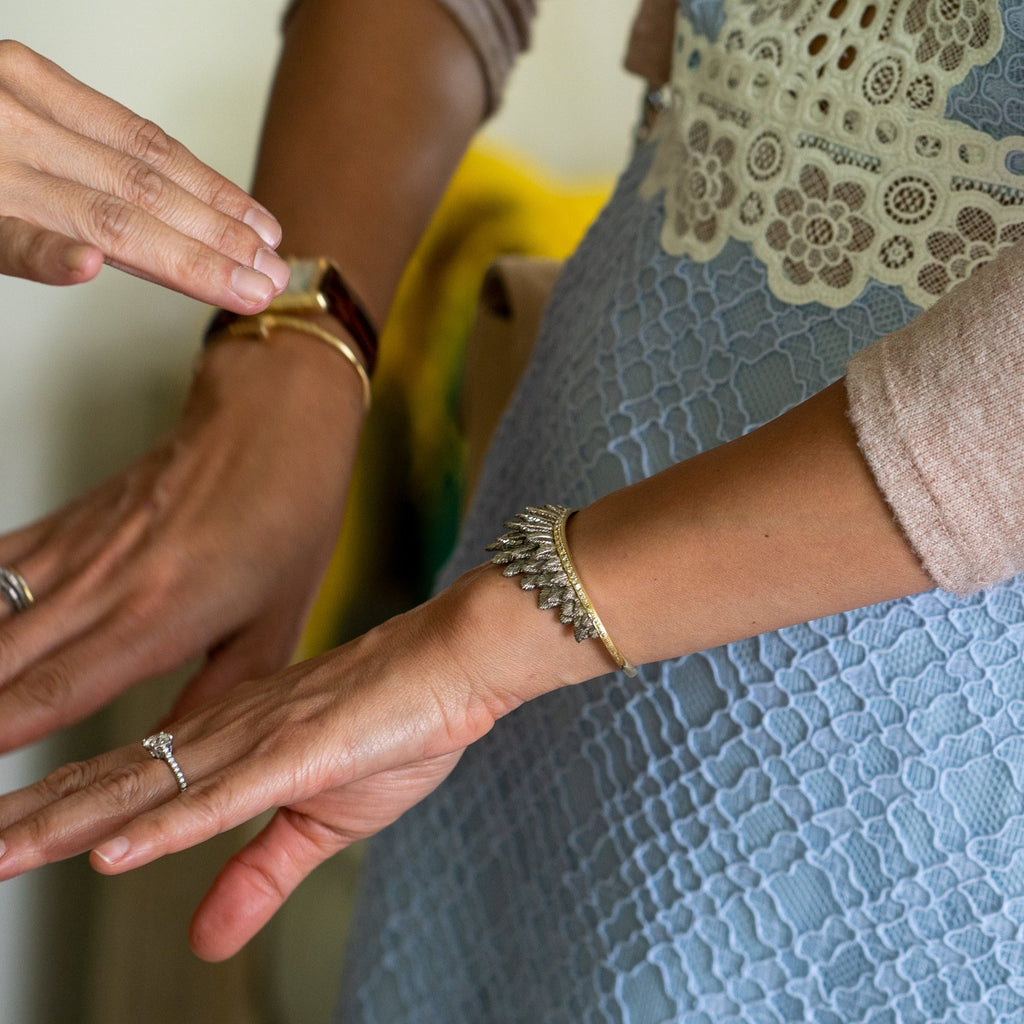 Hand Carved Gold and Diamond Feather Cuff Bracelet 
From design to fruition, Duffy has hand carved and set each aspect of this high jewellery gold and diamond cuff. May you feel as though you can take flight while wearing it. Fits a small wrist. 

Artist Statement - Duffy

Duffy is a London based jewellery designer and maker who specializes in bespoke hand crafted jewellery. He uses traditional methods, from engraving to stone setting to create refined and detailed pieces that are striking, raw, unique with quality un-compromising. They are a modern twist on the bold classic jewellery of times gone by and indeed possess a history of their own.

Growing up Duffy was surrounded by antiques and Jewellery where he learned to appreciate the value of hand-crafted artistry and the beauty that comes with it. As a teenager he worked for an antiques dealer and started to collect pieces of jewellery.

He studied jewellery, Silversmithing and Goldsmithing at the Kent Institute of Art and Design. He later moved to East London to set up his workshop and studio where he has built a loyal alternative and celebrity clientele. Duffy has exhibited at the Museum of London, was part of Gemfields Global Launch at the Phillips Gallery along with Faberge, Steven Webster, Sean Lean and Fernando Jorge. He has also collaborated with brands Jo Malone, Stella McCartney, Nike and Off White.

Nostalgia, the idea of possessing something precious that holds personal meaning, history, and nature, play a big part in his work. His delicately engraved textured pieces often reflect to his childhood, exploring nature and family holidays by the sea.
Have questions?
Every gem and pearl carries a unique story. We are happy to answer your questions.