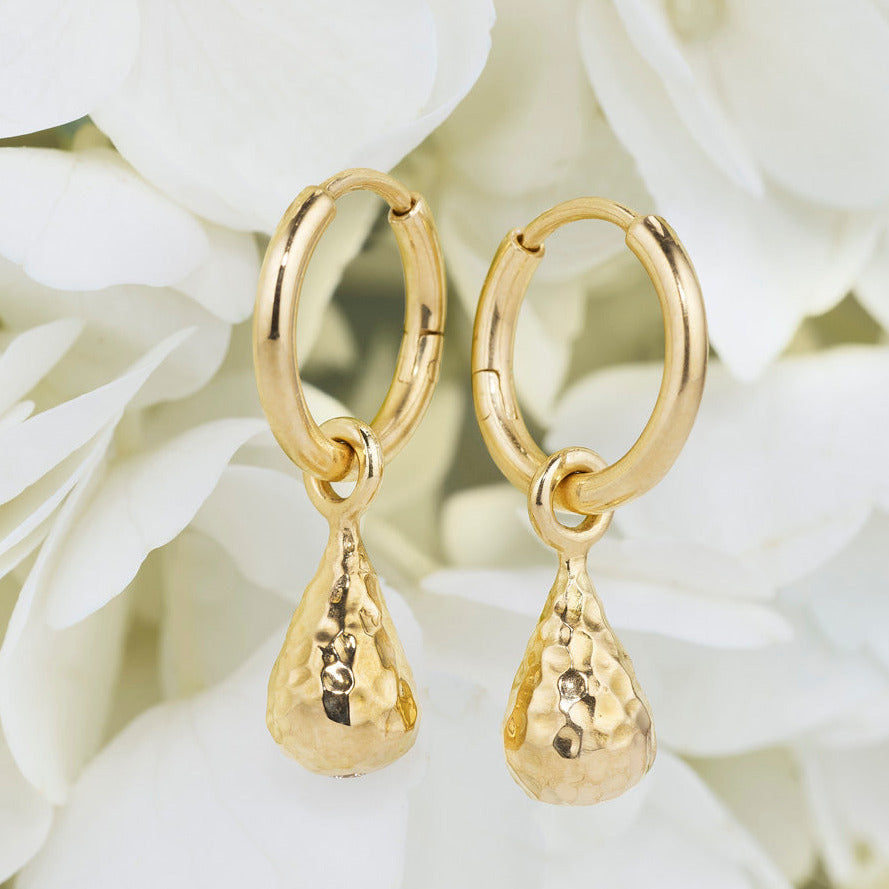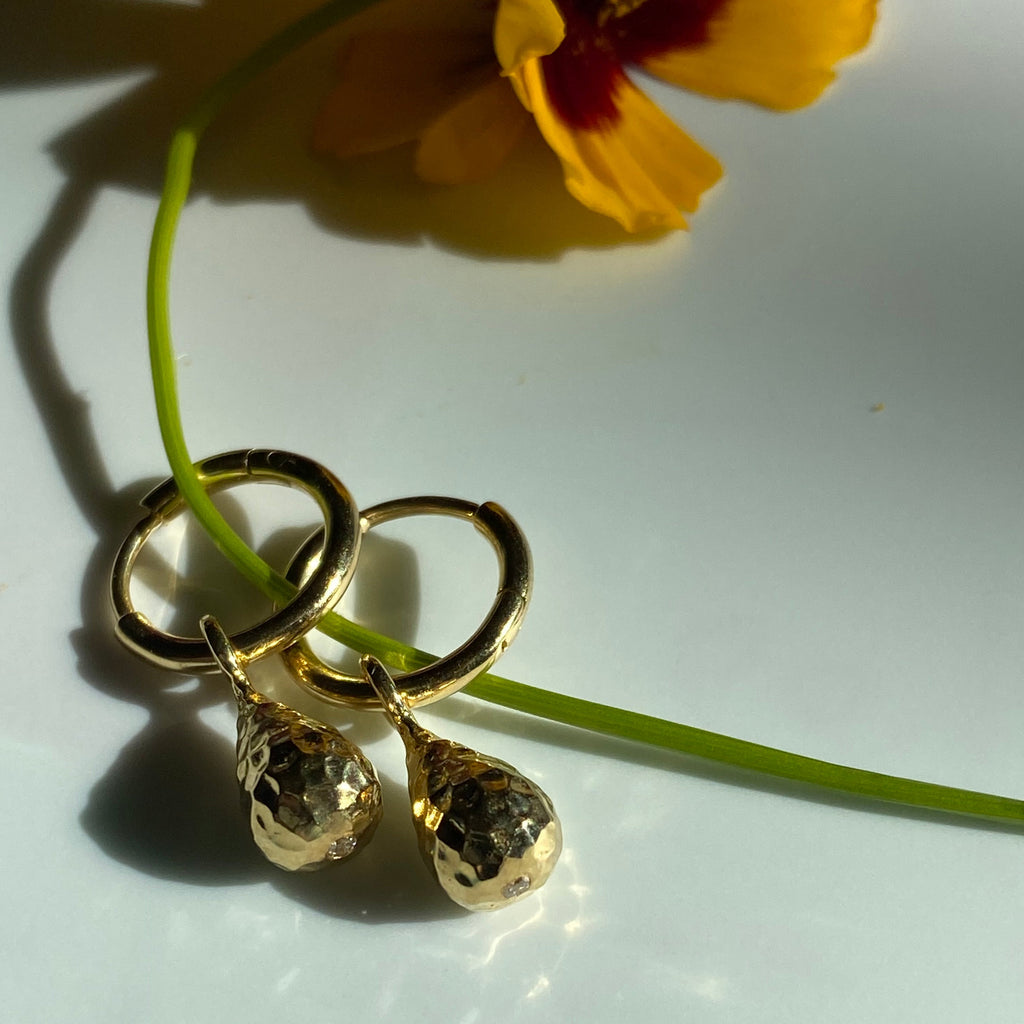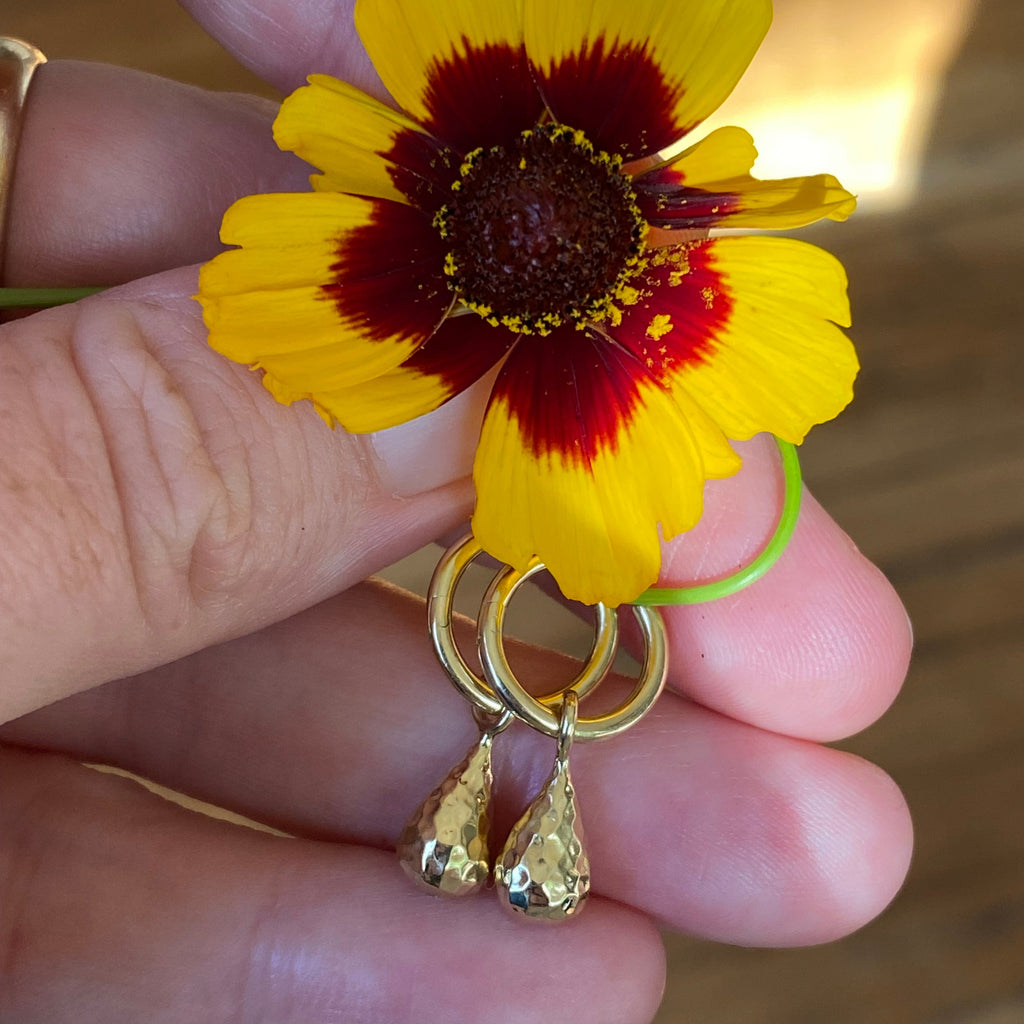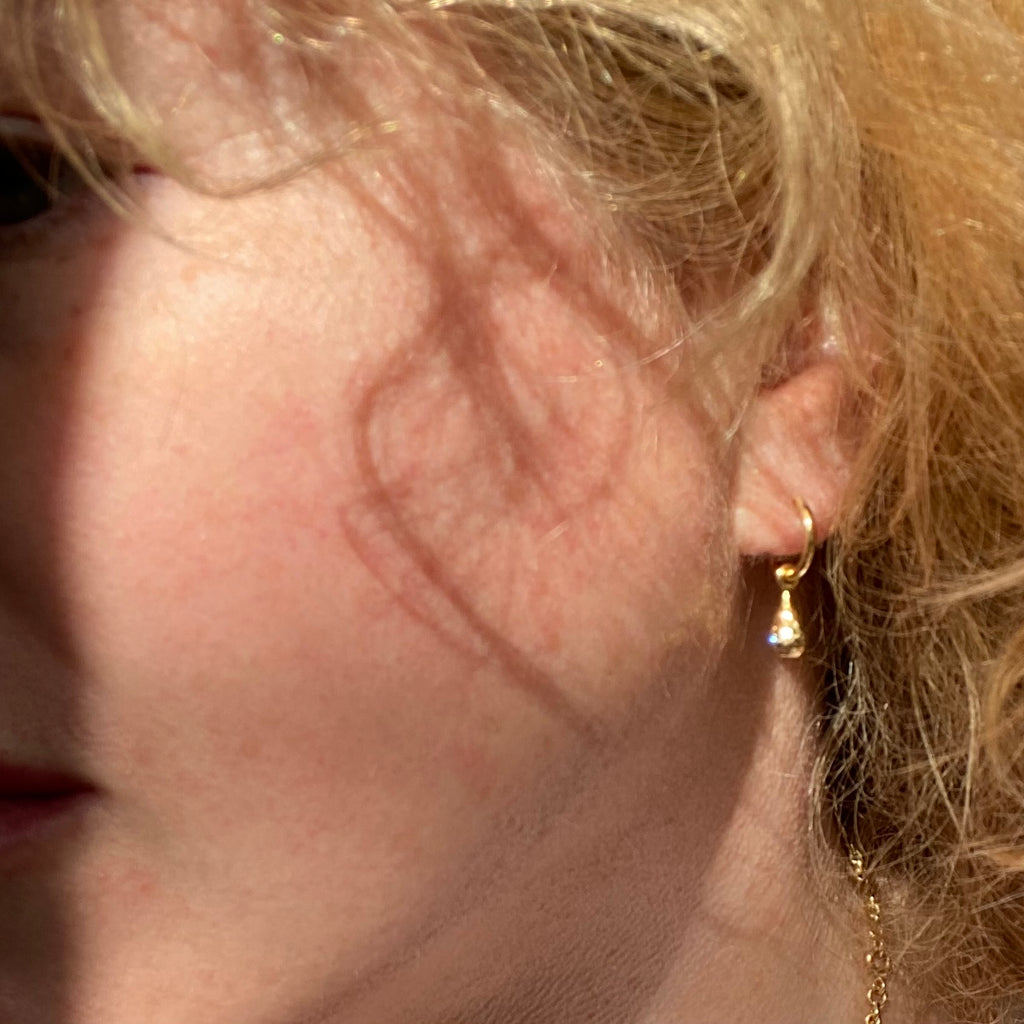 Gold Drops on a hoop
Drops of solid gold, and a surprise gem on the bottom (diamond, tsavorite or sapphire). 
Details
Dimensions: 2.3 cm from top of the hoop to bottom of drop. Drop width is 0.6 cm. 5.7 grams.
Please specify either diamond, tsavorite or sapphire gem (which is at the base of the drop).

Solid 18 karat recycled gold.
Hand fabricated by master goldsmith Kate Lee Short
Drops are removable so that hoops can be worn alone or with other attachments.
Have questions?
Every gem and pearl carries a unique story. We are happy to answer your questions.