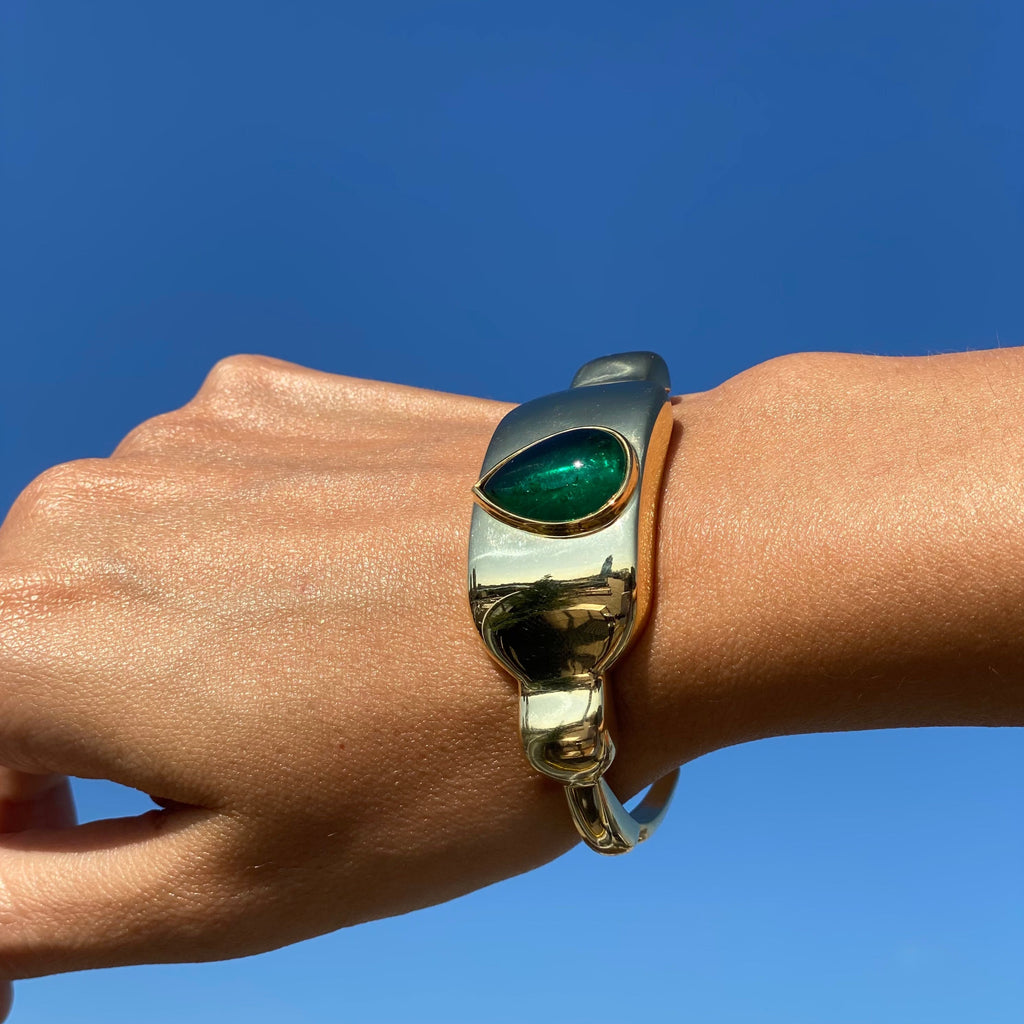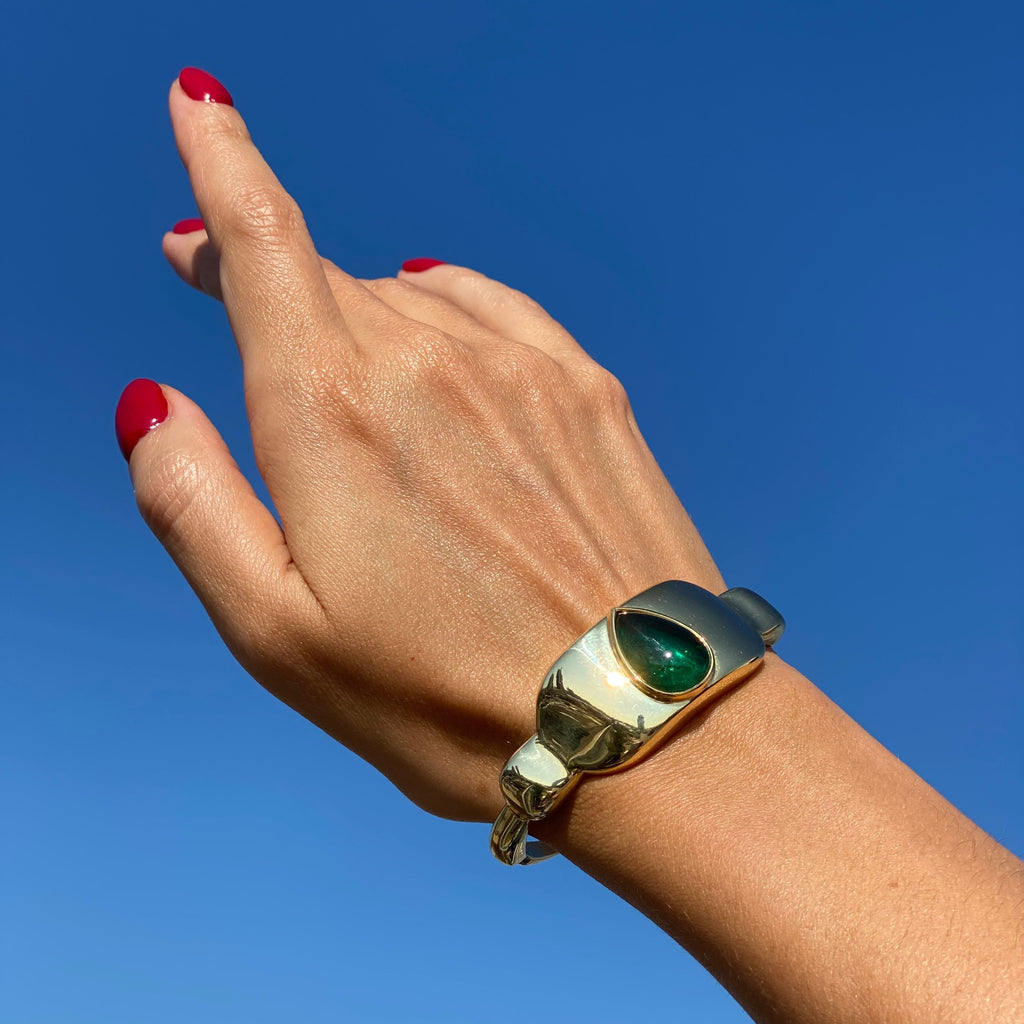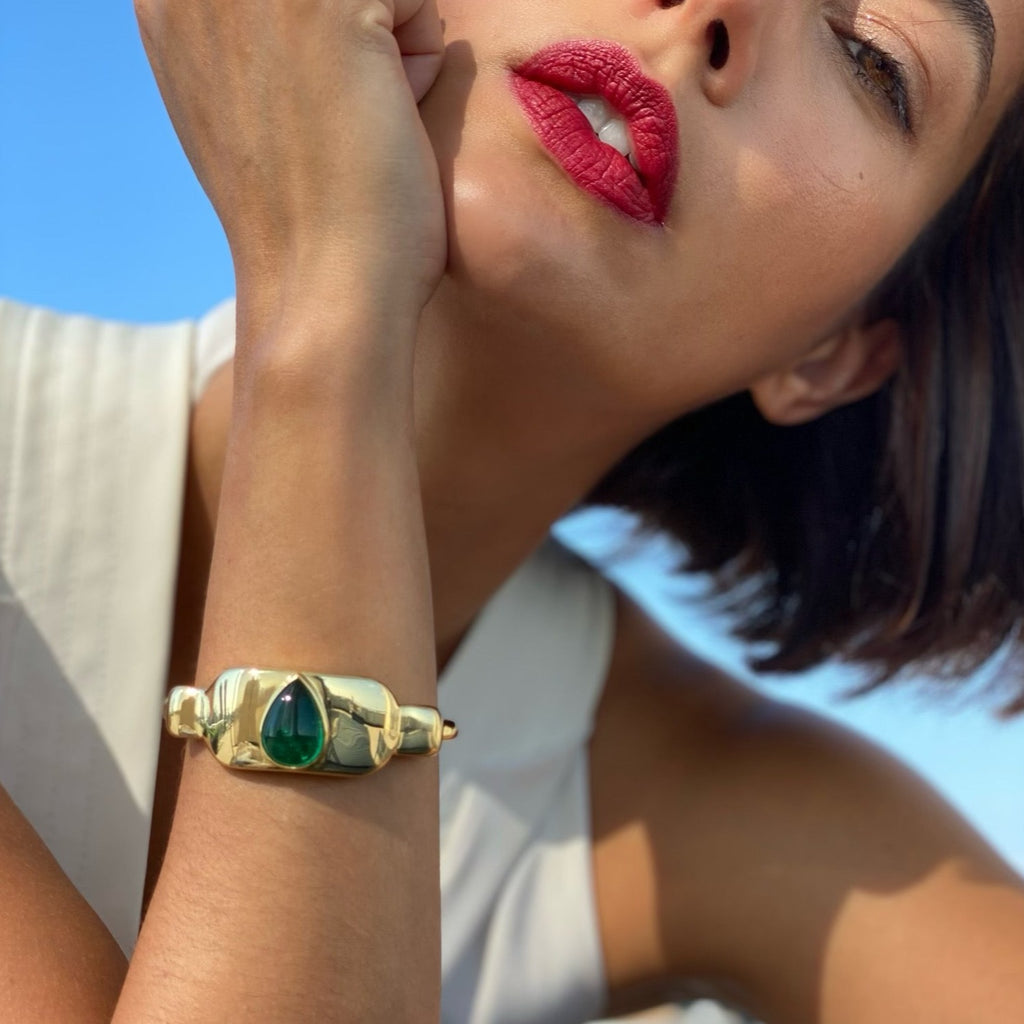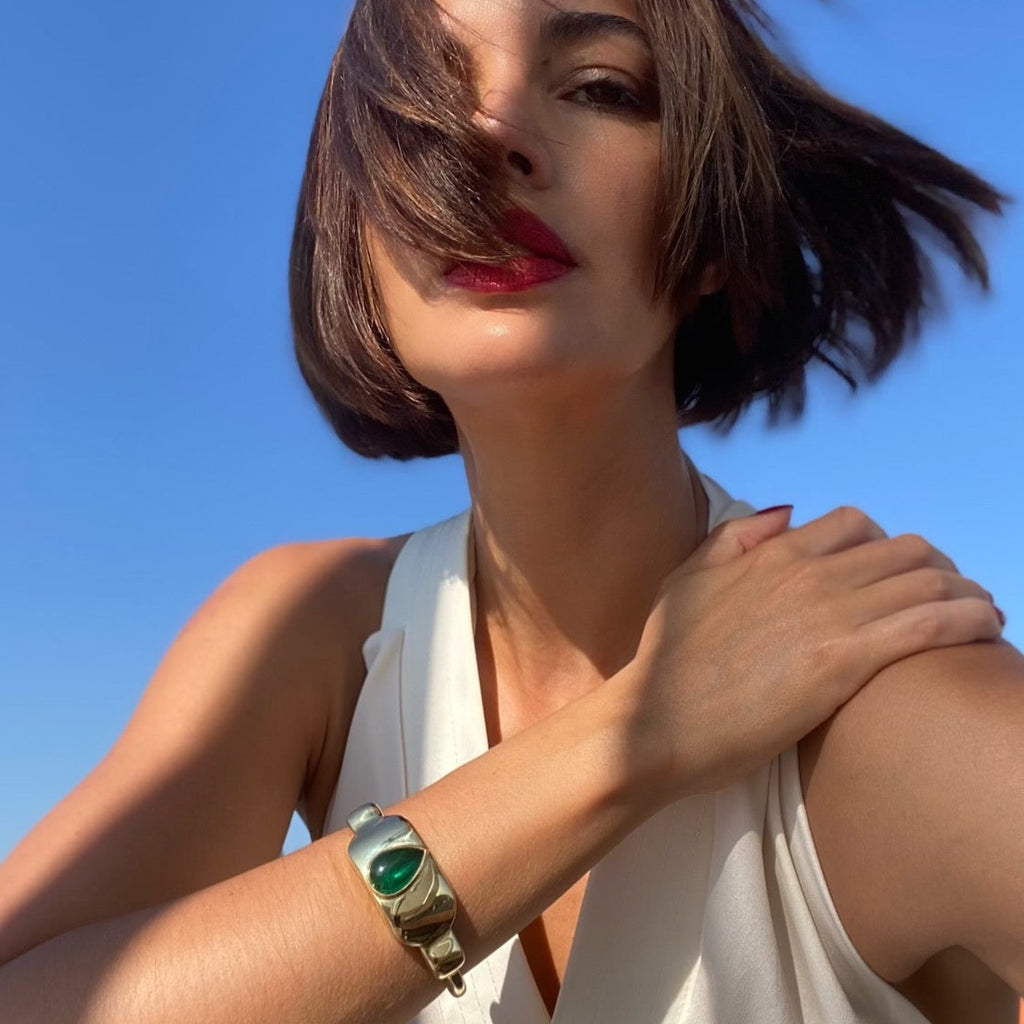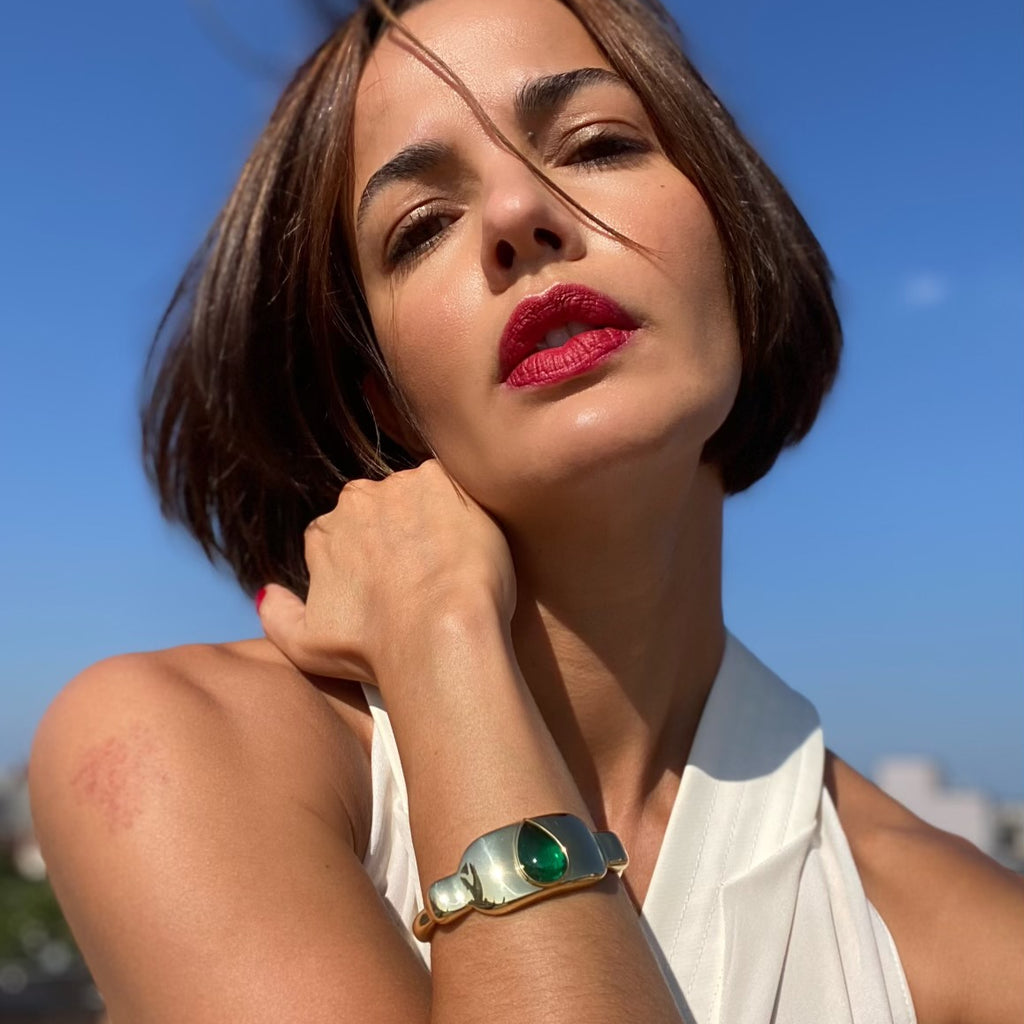 This spectacular solid gold and emerald cuff was hand carved in Paris by Victoria Pourcines and subsequently set and finished here in California by Kate Lee Short. It features an AGL certified minor oil 8 carat Colombian emerald pear shaped cabochon that is set in solid 18 karat SCS certified recycled gold that evoke the waterfalls of Yosemite National Park. 
-Fits a small to medium sized wrist
Have questions?
Every gem and pearl carries a unique story. We are happy to answer your questions.